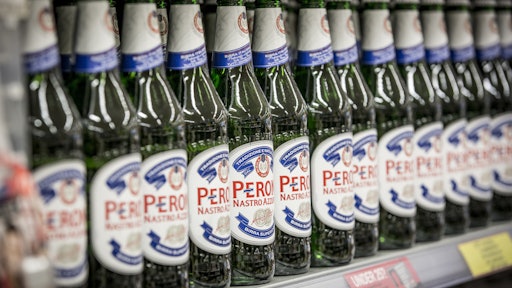 Japan's Asahi Group Holdings said it is in exclusive talks to buy SABMiller's Peroni, Grolsch and Meantime beer brands for 2.55 billion euros ($2.9 billion), as it looks to offset slow growth in its home market, according to Reuters.
The sale of the European brands is being orchestrated by Anheuser-Busch InBev, which is trying to secure antitrust approval for its $100 billion-plus takeover of SABMiller, agreed last year.
Asahi is Japan's biggest brewer with 38 percent of its home market, where a shrinking population and the increasing popularity of wine have weighed on beer sales over two decades.
With Peroni, Grolsch and Meantime, the company would diversify its footprint with sizeable positions in the premium beer segments of Italy, Britain and the Netherlands, and new distribution opportunities for its namesake Asahi Super Dry.
Asahi said it was buying the overseas businesses for growth, while its home market will remain its profit mainstay.
"For Asahi this is the answer to a prayer," said a source familiar with the matter.
The $2.9 billion price tag represents an estimated multiple of 21.5 times the brands' earnings before interest, tax, depreciation and amortization (EBITDA), according to Nomura analysts. They say that compares to a multiple of 17.1 times EBITDA that AB InBev is paying for SABMiller.
"We believe that the high multiple likely reflects competitive tension as well as low borrowing costs in Japan," Nomura said in a note.
However, the source said Asahi had based its offer on an EBITDA figure of 170 million euros, a multiple of only 15 times.
The offer is on a debt and cash free basis and hinges on regulatory approval of AB InBev's purchase of SABMiller, which is expected later this year.
To read more, click here.