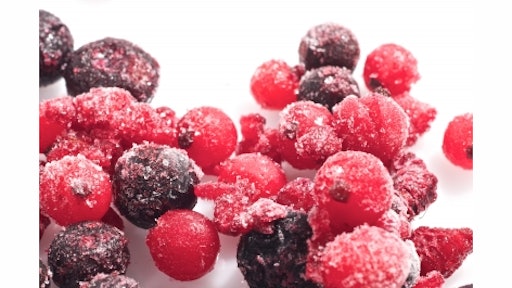 The report, "Cold Chain Market by Type (Refrigerated Storage, Refrigerated Transport), Product Type (Chilled, Frozen), Application (Fruits & Vegetables, Bakery & Confectionery, Dairy & Frozen Desserts, Meat, Fish & Seafood) & Region - Global Trends & Forecast to 2019," published by MarketsandMarkets, defines and segments the cold chain market with analyses and projections of the market size, in terms of value.
The report has 85 market data tables with 65 figures spread through 170 pages and in-depth TOC.
The market has been segmented on the basis of type, product type, and application. It also identifies the driving and restraining factors of the global market with an analysis of trends, opportunities, winning imperatives, and restraints. The market is segmented and the market size is forecasted on the basis of key regions such as North America, Europe, Asia-Pacific, and Rest of the World. Key countries are covered, with market size and trends projected for each region.
The report profiles the key 3PL players of the cold chain market. It focuses on the cold chain market applicable to perishable foods; and the study for infrastructure types includes refrigerated storage and refrigerated transport. The global cold chain market was valued at $97,835.5 million in 2013, and is expected to reach $233,476.7 million by 2019, at a combined annual growth rate of 15.6 percent from 2014 to 2019.
Meat, fish and seafood, technological advancements and the need for cold chain in emerging countries such as India, China, and those in Latin America are fueling the growth of the market.
North America is the largest market for the cold chain due to the increase in exports and imports of perishable products, governmental and associations' initiatives supporting export growth and technological advancements, according to the report. The Asia-Pacific region has huge market potential as there is a need to reduce loss of food, there is government support for the development of cold chains, and an increase in disposable income, changing tastes and preferences, and urbanization, which increases the consumption of perishable foods such as frozen and chilled foods.
For information go to: www.marketsandmarketsblog.com/market-reports/food-and-beverage.