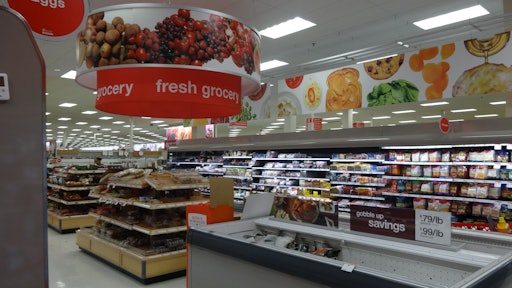 The many challenges facing food retailing today are forcing serious players to re-evaluate their supply chain strategies. Target Corp., the nation's second largest retailer, has openly acknowledged many of these challenges and has engaged in some thought-provoking, if uncertain, food initiatives, according to a feature article in the current Food Logistics.
John Mulligan, Target's chief operating officer, has described the company's fresh food supply chain as a "Frankenstein." "We have made this thing out of a bunch of moving parts." He acknowledged the company's supply chain for fresh food isn't fully reliable in many parts of the country.
In early November, the company announced it is considering partnering with outside companies to strengthen its unreliable fresh food supply chain which has led to chronic shortages in stores.
The move comes as Target also seeks to revamp its food business with newer offerings and aims to get a bigger share of e-commerce grocery sales.
To read more, click here.