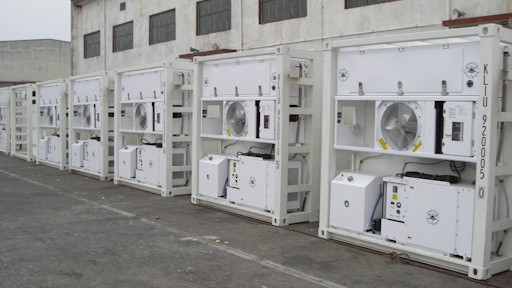 Due to the growth of temperature-controlled shipments, particular attention must be placed at identifying the locations, equipment and circumstances in which a breach in integrity can take place. Professors Jean-Paul Rodrigue and Theo Notteboom explore challenges facing the containerized reefer trade in an article in the May Food Logistics. The article is a brief of the professors' paper, "Looking Inside the Box: Evidence from the Containerisation of Commodities and the Cold Chain" Maritime Policy and Management."
The reefer, due to wear and tear or defective equipment, may offer an improper cold storage environment, namely poor air circulation and defective insulation at seals (such as doors).
To read the entire article, click: http://www.foodlogistics.com/article/12070104/keeping-it-cool.