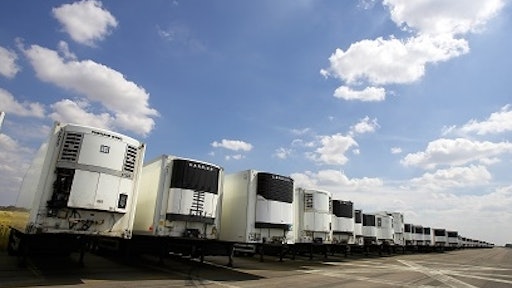 The refrigerated transportation market in the U.S. will grow at a compound annual growth rate of 12.44 percent to 2019, according to Research and Markets. The company has added a report, "Refrigerated Transportation Market in the U.S. 2015-2019."
A rise in international trade has increased the need for the transportation of perishable products from producers to end-users in distant locations, the report notes. The introduction of new and innovative methods to manage the supply chain improves the effectiveness of logistics.
The need for product-specific refrigerated vehicles is one of the major trends emerging in this market. End-users need product-specific refrigerated vehicles that can prevent food contamination by avoiding cross-product transportation.

According to the report, the growth in the organized retail sector and growing demand for frozen food are among the main drivers of the market in the US. Food consumption patterns have changed worldwide and people prefer convenience foods, which require efficient logistics services. Temperature-sensitive food products are part of this changing trend, as these require efficient refrigerated transport services.
Refrigerated transportation is a logistics process that involves the transportation of temperature-sensitive perishable goods. It is an integrated component of cold chain logistics and also helps in the management and control of the flow of the cold chain supply process. Refrigerated transportation requires extensive logistics planning to ensure the integrity of the goods transported.
The report has been prepared based on an in-depth market analysis with inputs from industry experts. It also summaries the challenges faced by the vendors and the market at large, and the key trends that are emerging in the market.