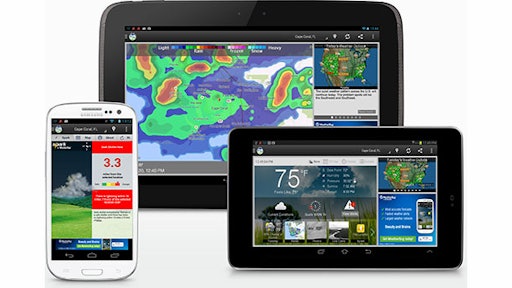 PeriShip, a value-added service provider specializing in managing fresh food shipments around the world via FedEx, will provide weather data for shipping perishable goods. Earth Networks, the company behind WeatherBug mobile apps, enterprise weather solutions and APIs, is providing PeriShip with the weather intelligence it needs to track its customers' shipments -- ranging from seafood to baked goods to specialty products, such as meat and chocolate -- via the WeatherBug Pulse API, a weather data feed.
The Pulse API delivers data from the world's largest weather network – operated by Earth Networks - WeatherBug – in addition to other weather sources, including the NWS and WMO. The Pulse API offers data from the company's exclusive real-time nationwide network of WeatherBug stations; and forecasts that refresh every few minutes from more than 2.6 million locations worldwide. The Pulse API also utilizes the best performing models and quality-controlled weather data to provide accurate information.
At PeriShip, the Pulse API is integrated into the company's operations console, where live weather data is portrayed on a world map depicting key transportation hubs. When a severe storm tracks across the country bringing heavy precipitation or hail, or when temperatures plummet or skyrocket, PeriShip's customer service representatives have full visibility into weather conditions by accessing fine-grained, detailed views of real-time local weather that include hourly forecasts for individual ZIP codes.
"When fresh products are at stake, minimizing loss is critical. The Pulse API from WeatherBug lets us keep an eye on the weather with 360-degree view of shipping conditions. In comparison to the old API we were using, the Pulse API was straightforward and easier for us to use from a programming perspective, making it possible for us to meet our time-to-market goals. It is a developer friendly API that provides the detailed weather visualization and up-to-the-second information we require as a logistics provider focused on delivering top-notch customer service," said Jack Wang, CIO, PeriShip.
Developers and enterprises can learn more and select and purchase their data packages – including premium packages that offer cloud-to-ground and in-cloud lightning data from the Earth Networks Total Lightning Network -- by visiting the Pulse API self-service portal: http://weather.weatherbug.com/pulseapi.html.