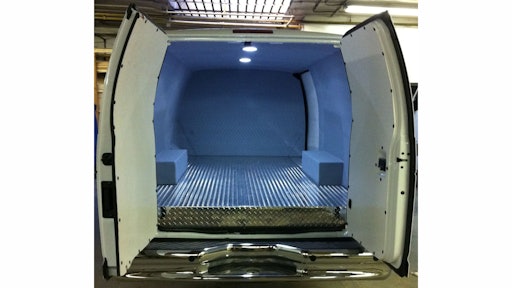 ReeferTek USA, the refrigerated van outfitter, announced the grand opening of their state-of-the-art ReeferTek Northeast manufacturing facility. ReeferTek Northeast will provide the same high quality refrigerated vehicles and customer service that ReeferTek USA is known for. Located in Copiague, N.Y. ReeferTek Northeast will service the greater New York City area and Long Island.
Joe Fuchs purchased the rights to operate ReeferTek Northeast. He brings knowledge of the automotive industry, technical capabilities and proven business experience. Fuchs went through extensive training of the proprietary van conversion and design process.
"This is a time of tremendous growth for ReeferTek USA" said Michael Leibman, president of ReeferTek USA. "We want to personally thank all of the dealers who rely on ReeferTek to deliver the highest quality refrigerated vans. Our commitment to you remains the same. We will continue to provide exceptional products with unparalleled customer service. ReeferTek USA headquarters will still drive the brand integrity and innovation of our future."
ReeferTek USA has manufacturing opportunities available in other regions throughout the U.S. For information on these locations, call ReeferTek USA headquarters at 855-534-2626.