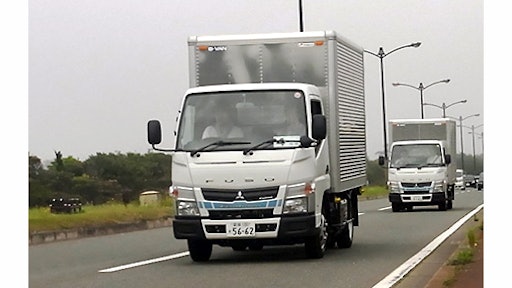 West Horsley Dairy in Woking, U.K., is making deliveries around London with a 7.5-ton Fuso Canter Eco Hybrid, complete with a carbon- and noise-free chiller which uses a eutectic system instead of traditional air-blown refrigerator, according to Transport Engineer.
The Canter Eco Hybrid's chassis was supplied by dealer Rossetts Commercials and the insulated body was built by Jackson Coachworks, of Loughborough, featuring its "eistechnik" eutectic refrigeration system.

Eutectic refrigeration is based on the principle of latent heat – a special gel is frozen to the required temperature at the Woking-based dairy's depot overnight. While deliveries are made the next day, the gel thaws and the resulting cold air refrigerates the area around it, emitting no carbon or noise emissions.
To read more, click HERE.