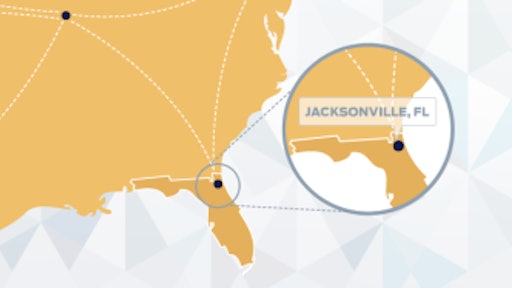 Cold chain transportation and logistics provider Railex announced yesterday their plans for opening its new temperature-controlled multimodal and 3PL services in Jacksonville, Florida, are on schedule and will be operational starting in June.
The opening of its Southeast services, along with its facilities in Delano, CA; Wallula, WA; and Schenectady, NY, gives Railex nationwide reach, significantly increasing shipping options and forward positioning of inventory for its customers. This offers West Coast shippers a year-round, uninterrupted expedited shipping solution into the once under-served Southeast. Likewise, growers and shippers from the Southeast can soon readily move product to the West Coast.
"Our goal is to change the landscape of perishables transport in the United States." says Adrian Neuhauser, Railex's President, "The launch of our Jacksonville services along with Railex's forward distribution options, greatly expands our national influence and gives our customers significant shipping advantages."
Starting in June, Railex will begin offering expedited service to the Southeast, with routes from California and Washington into Florida multiple times weekly, every week of the year.
Only Railex gives customers the exclusive ability to combine loads from separate West Coast origins. That, along with Railex's container consolidation and deconsolidation services, brings a new opportunity to U.S. importers to move perishable goods from coast-to-coast. Railex also offers a robust suite of additional 3PL services, including 5-days of free storage, long-term storage solutions, real-time inventory control, freight-forwarding, and just-in-time delivery.
Companies in this article