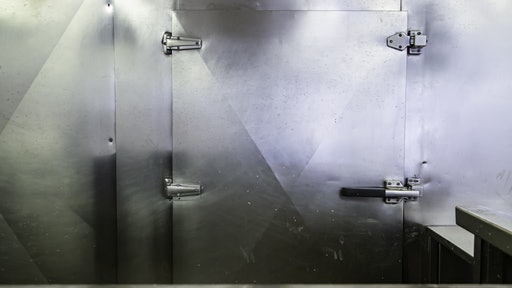 Getty Images
In recent years, providers of perishable food have become inundated with data from nearly every angle. From in-transit temperature tracking and monitoring devices to carrier and cold storage facility statuses, this abundance of data exists in separate silos and is largely underutilized on aggregate. Unfortunately, when it comes to data, many companies have suffered from a common underlying challenge: they know they have data, but don't exactly how to exploit it to their advantage. Most operators simply do not have the internal resources to fully utilize this data, i.e., consolidate it, format it and present it in a unified view that can deliver cold chain insights.
Today, cold chain data management experts are addressing this industry-wide challenge. Software is enabling the creation of transportation and logistics portals that not only integrate previously siloed data streams, but also leverage modern data analytics techniques to usher in a new era of operational insights.
For operators who currently rely on real-time data to react to singular in-transit shipping issues and make critical business decisions, they now have opportunities to greatly expand their cold chain insights. In addition to driving day-to-day quality assurance (QA) processes, these companies aggregate months and years of data to identify patterns and trends.
This is fundamentally transforming the QA capabilities of perishable food providers — shifting the paradigm from reactive management to making proactive decisions to correct problems before they occur.
But even with the potential for expanding their cold chain insights, many companies do not have the sufficient internal resources to evaluate them, make the appropriate course corrections and implement necessary changes to their SOPs. That's why more producers are seeking software and service providers who can solve their data challenges and support various aspects of cold chain management. Fortunately, perishable food producers can take simple steps toward enabling a more proactive approach.
Consolidate data silos
The journey to proactive cold chain management starts by aggregating various silos of information. Leading cold chain experts and software providers can help to consolidate critical data streams into one unified platform. This step alone can deliver multiple benefits to your processes:
- Simplify data entry by not having to log in to multiple systems.
- Assign shipment information to tracking devices to automate previously manual data entry.
- Transition from a multiple-system model to utilizing a single-software platform.
By merging traditionally separate islands of information into one software system, companies immediately can achieve clearer visibility into their cold chains and lay a solid foundation for achieving long-term, data-driven insights that can help to inform critical business decisions.
Uncover real-time and historical insights
Once data is consolidated into one system, the software can begin to deliver expanded real-time visibility combined with historic trends and previously unavailable insights. For example, detailed reports and scorecards can pinpoint which carriers are demonstrating patterns of transporting goods at higher-than-expected or unacceptable temperature ranges.
Operators can dig deeper into the data trail and correlate other data points to see if there is also a pattern of loads being rejected when using specific carriers. This information allows providers to proactively identify problematic carriers and engage them to fix any temperature control or shipping issues that are negatively impacting food quality.
Other potential problem areas and questions that can be answered with these data insights include:
- Which shipping lanes have repeated temperature excursions?
- Which cold storage coolers are not maintaining proper temperatures?
- Are there any distribution centers (DCs) that allow frequent temperature deviations?
- In which season or time of year are most excursions taking place?
Often, year-over-year seasonal analysis trends will reveal temperature spikes in perishable produce during the summer months. Robust cold chain management software allows operators to drill down, uncover the root causes of these issues and make any necessary corrections or process improvements.
Supplement internal QA teams
Many companies simply may not have the internal QA resources to follow up and resolve the myriad issues that these newfound insights can provide. In that case, consider engaging the consultative services of a professional cold chain management provider. These experts offer a variety of services to help providers address and resolve the most pressing issues within their perishable supply chains.
For example, if the software uncovers an increase in produce temperatures during the summer months, companies can delegate the root cause investigation to these professionals. Using software reporting capabilities, they can evaluate specific shipments to help understand how and where temperatures are spiking. Possible areas of exploration include:
- Poor container insulation or refrigeration during the summer heat
- Improper produce pre-cooling procedures
- Flawed shipping processes
- Lack of temperature control at DCs
Because many producers are faced with evaluating tens of thousands of trips — and are more accustomed to handling individual, real-time issues — it's understandable that they might need help exploring the root causes of larger trends. Not only can cold chain management professionals help to aggregate data and illuminate underlying issues, but they can also help to transform producers' overarching processes and business procedures.
And since these insights reside within the software, much of this analysis can be performed remotely without requiring an on-site visit.
Partner with cold chain experts
By taking these steps to leverage available data, providers can transition from reactive issue mitigation to proactive cold chain management. Along the journey to deeper insights, many discover weaknesses in their capabilities they may not have been previously aware. Professional cold chain management software and service providers can deliver a full range of services to augment your internal teams and strengthen QA capabilities.