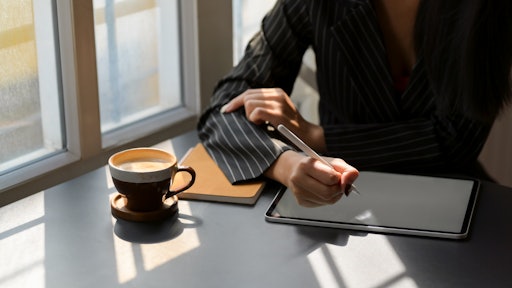 Bongkarn Thanyakij from Pexels
Aramark Announces Executive Diversity Council
Aramark revealed that it has formed an executive diversity council, led by chief executive officer, John Zillmer and board member Calvin Darden. The Company also announced it has named Ashwani (Ash) Hanson to the new role of chief diversity & sustainability officer. Hanson is currently senior vice president of human resources for Aramark's U.S. Food & Facilities business.
Aramark's executive diversity council will provide strategic focus and direction to advance diversity, equity and inclusion among its employees, client partners, customers, suppliers and communities. In addition to Zillmer and Darden, the council will also include Hanson; Lynn McKee, executive vice president, human resources; chief operating officers Marc Bruno, Brad Drummond and Carl Mittleman and the vice presidents of human resources & diversity for their respective businesses.
Potbelly Corporation Names Robert D. Wright as President, CEO
Potbelly Corporation, the iconic neighborhood sandwich shop, today announced the appointment of Robert D. Wright as president and chief executive officer (CEO) and as a member of its board of Directors, effective July 20, 2020. He succeeds Alan Johnson. Wright has over 30 years of experience in the restaurant industry, most recently serving as executive vice president and chief operations officer of The Wendy's Company, where he ran operations for over 6,000 company and franchise restaurants located in the U.S. and Canada.
Brian Johnson Joins The Fresh Market, Inc. as Senior Vice President Store Operations
The Fresh Market, Inc. has appointed Brian Johnson as senior vice president, store operations, reporting to Jason Potter, CEO, effective immediately.
Johnson has served his nearly 30-year career entirely in operations, moving up in retail leadership at Brookshire Grocery Company, a Tyler, Texas-based supermarket chain with more than 180 stores operating in Texas, Louisiana, and Arkansas under four banners: Brookshire's, Super 1 Foods, Fresh by Brookshire's, and Spring Market. For the past six years, he served as the senior vice president, division manager at Brookshire's, where he led more than 8,000 employee partners in 107 retail locations with seven vice president, district manager direct reports.
Schnucks Names Bill Bradley New Chief Marketing and Communications Officer
Schnuck Markets, Inc. today announced Bill Bradley will lead the company's newly merged marketing, communications and customer insights team as its chief marketing and communications officer. Bradley will begin on Aug. 3 after nearly three decades with Anheuser-Busch where his most recent role was vice president, community affairs.
During Bradley's long and prominent career at Anheuser-Busch, he held key positions in brand and special event marketing, leading campaigns for key brands including Budweiser, Bud Light, Shock Top and Michelob. Prior to his vice president of community affairs role, he was senior director of corporate social responsibility.
Susan Adzick Assumes Leadership of McLane Foodservice
McLane Company, Inc., a leading supply chain services company providing grocery and foodservice solutions, announced that Susan Adzick has assumed leadership of McLane Foodservice as president, effective July 20, 2020. McLane Foodservice's former president, Tom Zatina, has been named executive vice president and chief strategy officer of McLane Company.
Adzick was promoted to executive vice president and chief operating officer of McLane Foodservice in January, as part of a planned transition to president this summer. Adzick has contributed invaluable leadership to the Foodservice division for more than 20 years.
United Fresh Promotes McEntire to Senior Vice President Food Safety & Technology
United Fresh Produce Association today announced the promotion of Jennifer McEntire to the position of senior vice president, food safety & technology. McEntire joined the association four years ago, bringing her extensive background in food safety, regulatory issues, and association management to the United Fresh Team.
McEntire began her Washington, DC-based career in 2001 at the National Food Processors Association and as a visiting scientist at the Food and Drug Administration (FDA).
Farm Direct Supply Welcomes Mason Hamilton to Sales Team
Farm Direct Supply has hired Mason Hamilton to their fast-growing team. This coincides with other strategic moves made by Farm Direct Supply to strengthen the company initiatives of innovation, exceptional service and responsible farming practices.
Mason comes to Farm Direct with 12 years of experience. Mason recently transitioned from Duda Farm Fresh Foods, where he managed multiple commodities and key accounts.
Companies in this article