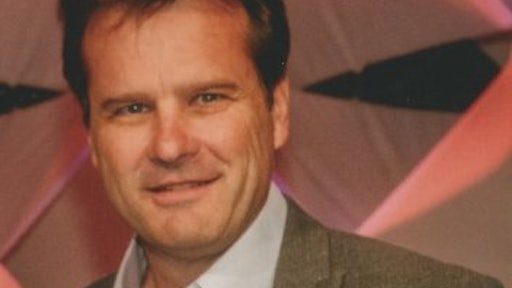 In April of 2016, the Food and Drug Administration (FDA) Food Safety Modernization Act (FSMA) published its final rules for Sanitary Transportation of Human and Animal Food (STF). The rule, which became effective on June 6, 2016, and will be enforceable on April 6, 2017, establishes requirements for shippers, loaders, carriers by motor or rail vehicle and receivers involved in transporting human and animal food to use documented sanitary practices to ensure the safety of that food. These actions were a part of FDA's larger effort to focus on prevention of food safety problems throughout the food supply chain.
The STF final ruling identifies shippers as the primary responsible stakeholder when it comes to determining appropriate standards for sanitary and safe transportation of food products. The FDA defines "shipper" as a person who initiates movement of food by motor vehicle or rail vehicle. Carriers, loaders and receivers must implement the shipper's written requirements within transport operations and are required to maintain that record for a period of one year.
As a result, shippers will now have the legal responsibility to deliver written documents on the sanitary conditions of equipment and transport operations to both loaders and carriers used to keep food from becoming unsafe. The challenge shippers may encounter is their lack of knowledge of transport operations as it may not be their core competency.
How Will Shippers Comply?
Shippers will start by implementing a food safety review that includes an analysis of hazards and risked-based preventative controls to trace the transportation supply chain to ensure that food will be transported in a sanitary safe manner.
Let's explore what shippers will be will be doing to comply to each of the mandates under of the STF final rules.
Trailer Spec and Design
Shippers will educate themselves about transport equipment design and construction, and the impact on preventing food from becoming unsafe during transportation. They will ensure that the materials in construction can be adequately cleanable. Shippers will now have the responsibility to develop written carrier requirements for vehicle specification design and maintenance of transportation equipment to ensure that the design will maintain sanitary conditions during transport.
Sanitization Compliance
Shippers will trace the transportation cold chain to ensure that all equipment food-contact surfaces can be adequately cleanable for the product type and develop written carrier sanitation procedures to clean or sanitize the transport equipment that may include specific procedures and frequency for different load types to prevent possible cross contamination to ensure food becoming unsafe.
Temperature Compliance
Shippers will establish written temperature profiles and tolerances for the carriers and loaders during transport operations to include the loading, transportation movement and unloading phase. They may, as in most cases, establish a pre-cooling requirement of the transport equipment before loading begins. Additionally, they will provide written temperature controls during the transportation process, but may expand to require temperature records and data exchange to document food was delivered within expectations. Shippers will develop how the carrier is to handle and document if any temperature violations occurred during transport.
Transport Operations Compliance
Shippers of food that requires temperature controls, preventing contamination of ready-to-eat food from touching raw food, protection of food from contamination by non-food items in the same load or previous load, and protection of food from cross-contact must also develop and implement written transport operational procedures to ensure that food is transported under safe conditions.
Shippers will establish clearly defined and written transportation procedures, specifically related to maintaining food safety, which must be developed and shared with all parties involved in the transport of perishable foods. These types of plans would include specifications or parameters for packaging, temperature control, sanitation and handling.
Preventative Controls
Although the rules of STF will not be enforceable until April 6, 2017, shippers may be required to comply with another FSMA rule of Preventive Controls for Human Food that becomes enforceable for most businesses on September 19, 2016, which regulates registered food facilities to include those who hold food. As a result, registered facilities are required to provide written procedures to transport operations, so many loaders and carriers may see shippers provide written procedures ahead of STF enforcement date of April 6, 2017, to meet the requirements of Preventative Controls.
Action Steps
It will be critical as we move quickly towards enforcement dates of these FSMA rules that shippers do not go it alone, but engage their carriers to understand transport operations and to provide sound written sanitary requirements that are based on facts. Recently, the International Refrigerated Transportation Association (IRTA) released the Refrigerated Transportation Best Practice Guide to assist shippers and carriers in understanding and preparing qualified and attainable food safety plans within the transportation requirements of FSMA. IRTA is offering this guide free of charge on their website at http://www.gcca.org/resources/sanitary-transportation-food-compliance-resources/.