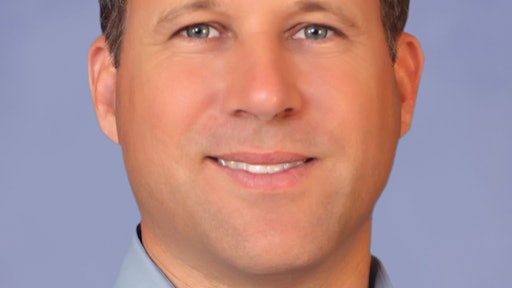 Many cold storage and distribution facilities still operate with disparate, proprietary, and closed refrigeration control systems more than 10 years old, often with standard electro-mechanical controls (e.g., pressure switches).
While new refrigeration control systems are significant capital investments, their value far exceeds their cost. In large cold storage facilities, refrigeration typically accounts for more than half of the facility's total electric energy use. And with unplanned downtime costing many facilities tens of thousands of dollars per day, an aging refrigeration control system can put your business at significant risk.
The Consequences of Aging Controls
Aging refrigeration controls often lead to unstable suction and head pressures, inability to trim fans and pumps via VFD control, multiple partially loaded compressors, extended idling of compressors without shutting down, motor trips due to motor overload, and more, all resulting in excessive energy use.
Other issues include a lack of documentation of temperatures, pressures and other key information, and disparate systems operating independently, requiring the inefficient and cumbersome operation and monitoring of various islands of equipment. And the older the systems get, the harder it is to find replacement parts.
Of course, the worst-case consequence of an aging refrigeration controls system is unplanned downtime due to refrigeration failures, an unacceptable risk in today's highly competitive market.
Benefits of Upgrading Your Refrigeration Controls
Modern refrigeration controls systems are truly impressive. They allow you to better manage your entire system, including optimizing energy use. You can generate trend analyses, alarm logs, energy management data, and runtime reports in real-time to make the necessary changes and modifications to ensure your refrigeration system is running at optimal efficiency.
Key benefits include:
Ethernet architecture — Unlike older control systems, which operated on proprietary serial networks with slow, linear structure, new control systems operate via your existing Ethernet, which is much faster, more reliable and offers more functionality in terms of being able to add new equipment to the interface. In addition, Ethernet networks are non-proprietary so in-house IT teams can easily troubleshoot issues, and repair and replace parts.
Improved compressor and VFD communications — Hard-wired serial control systems are slower to communicate with your compressors and VFDs. With an Ethernet platform, the system can pull data much quicker and more efficiently, including energy consumption in real time, kilowatts, voltage and current; more detailed fault information; and better diagnostics; allowing you to troubleshoot more effectively.
Remote access — Newer systems offer the convenience and efficiency of remote access, enabling speedy diagnostics, offsite troubleshooting capabilities, and constant monitoring, all with a "big picture" view of the entire system. Remote access allows your team (or an outsourced consultant) to monitor the system 24/7 for alerts such as refrigerant leak detection, high liquid levels, high product temperatures, high system pressure, and more. Outsourced consultants who offer a higher level of specialized expertise than your in-house team can view your entire system in real time and offer advanced insight and support.
A single integrated platform — Old systems are often disjointed, with input/outputs, PLC hardware, VFDs, communications protocols and automation controllers all operating independently or requiring customized interfaces. This results in the cumbersome and inefficient process of operating and monitoring disparate systems. However, newer systems are integrated, providing you with a single, unified platform with standards-compliant methods for configuring, operating and maintaining a range of instruments and equipment.
Increased data availability — With a single, integrated platform, you'll have increased access to energy, production, and utility cost information, leading to better decision-making at the management level.
Non-proprietary, open platforms — Newer systems are built on non-proprietary, open platforms, eliminating the need to support multiple protocols and providing you more options when purchasing automation equipment.
Ease of maintenance and availability of replacement parts — As proprietary control systems age, so do the personnel who hold the proprietary knowledge needed to maintain them. As these personnel retire, expensive third-party support is needed to maintain legacy systems. However, due to their non-proprietary platforms, newer control systems are much easier to maintain, troubleshoot and upgrade, without expensive third-party support. Non-proprietary, commonly available parts are less costly and more easily serviced by on-site personnel.
ROI — Replacing your outdated control system can have a significant impact on your bottom line. Newer systems manage the control and sequencing of all equipment to maximize energy efficiency. Newer systems will respond to the demands of the system, sequence the entire process and ensure that the system is running at optimal efficiency. For example, the system will ensure that compressors, VFDs, and slide valves are running at the appropriate capacity; manage wet bulb condenser temperature requirements; manage refrigerant discharge pressure; and schedule the air unit defrost process. All of these systems running appropriately will have great impact on energy efficiency and your bottom-line operations.