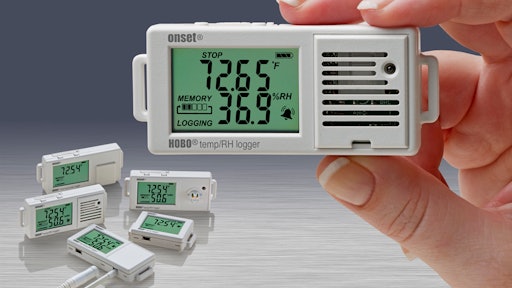 Onset introduces the HOBO UX100 Series, the company's next-generation family of data loggers for tracking temperature and relative humidity in indoor environments.
"The HOBO UX100 Series sets a new standard for portable temp/RH data logging," said Jessica Frackelton, Onset's senior manager of product marketing. "It bridges the gap between traditional loggers, which typically don't have LCD displays and are limited in accuracy and memory, and larger, more expensive LCD loggers that require calibration."
To learn more, click HERE.