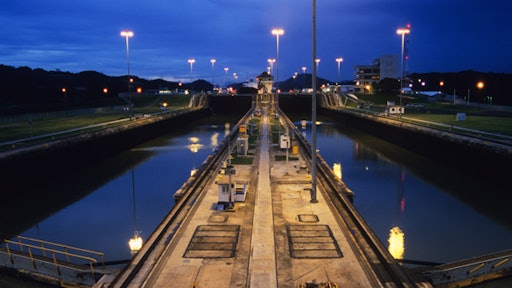 Panama is investing in its transformation into a trade hub for the Americas by leveraging its unique geographical position and its impressive set of logistics assets, including developing new cold chain infrastructure. These assets include the Panama Canal, seaports in the Atlantic and Pacific shores, Colon Free Trade Zone, Panama Canal Railway, Tocumen Airport and COPA Airlines, and special economic area Panama Pacifico.
This ambitious effort will exploit opportunities for improvement everywhere in the chain, from post-harvesting techniques and refrigerated storage and transportation, to cold processing units and distribution centers, to walk-in cold rooms and freezers in supermarkets. Support for this effort is established through the Georgia Tech Panama Logistics Innovation & Research Center which was created to address the improvement of country-level logistics performance and trade facilitation capabilities for the region. Both this center and the Integrated Food Chain Research Center are units of the Georgia Tech Supply Chain & Logistics Institute.
Panama´s location and logistics potential represent a viable option for the consolidation of a food export operation that would combine Panamanian food exports and re-exports from neighboring countries. One of the key issues to achieving a thriving food export operation in Panama is the design and implementation of a modern, efficient national temperature-controlled supply chain. This new cold chain system will impact food production and distribution in the entire country while making food export more viable.
Currently, the Panamanian government is implementing a several-hundred-million dollar national cold chain initiative that targets key objectives such as the reduction of post-harvesting waste, which lies between 30 percent and 60 percent of total production. The Georgia Tech Panama Logistics Innovation & Research Center is supporting the project by engineering empirical and analytical models for optimizing existing and new assets towards improving logistics and trade performance in the country that is integral to the strategic cold chain. 
The results of this new cold chain will expand farmers' economic benefits, improve food security, reduce food and water waste, increase food supply chain efficiency, raise competitiveness in the food sector, and reduce overall food costs for consumers in Panama.
Solutions For Many Challenges
The importance of this project is monumental because it represents the source of solutions for many concurrent challenges. At the same time, it opens up a large number of opportunities for catapulting Panama as an exporting platform of refrigerated products produced domestically and imported from the region to re-export to the rest of the world.
One such design challenge is the asymmetry that exists between where food is produced and where it is consumed. In the highlands of the western province of Chiriquí, 80 percent of the country´s food is produced but only 12 percent of the population lives there.
In contrast, in Metropolitan Panama City, 298 miles (480 kilometers) away, food production is not significant but consumption reaches levels of 60 percent or more. Other areas in the Central part of Panama, in the Azuero peninsula and Coclé, show more balanced figures with 15 percent of production and 6 percent of population, and 5 percent production and 7 percent of population respectively.
In order to design and optimize a cold chain network that responds to the geographical distribution of Panama's production and consumption, the Cold Chain Secretariat conceptualized a network that strategically locates assets across the country: post-harvesting centers placed close to production areas; distribution centers built for optimization of transportation networks; and public markets located at key consumption locations. Plans utilize state-of-the-art designs and technology and will contribute to promoting a new culture of high quality products and productiveness among all stakeholders. Emphasis will be made in implementing best practices in refrigerated transportation with the right equipment.
Other public investment in large infrastructure projects in Panama are also improving the country´s future capacity for logistics, such as the Panama Canal expansion, the expansion of the Tocumen Airport and COPA connections, sea port expansion projects, a new land bridge over the canal, and a wide array of new roads and highways. This sends a message to foreign investors that Panama is positioning itself to become the place for excellence in trade and logistics.
For these reasons, Galores, a Brazilian logistics company, decided to invest as much as $50 million dollars in a cold storage solution in Panama. The facility is projected to be the largest public refrigerated warehouse in Central America and the Caribbean, sprawling over more than 28,000 square meters with cold storage space for as many as 20,000 pallets.
With the services provided to customers covering the entire cold-storage process, warehousing, refrigerated trucks, product packing and shipping, this facility is changing the nature of handling perishable products in Panama City´s supermarkets and distribution centers.
Combining incredible trade potential with ever-increasing domestic and foreign investment in infrastructure projects that promote competitive logistics operations, Panama is positioning itself to fulfill its destiny as the premier trade hub of the Americas.  The starting point for this transformation lies with this creation of a hub for refrigerated cargo.
For more information on the Georgia Tech Panama Logistics Innovation & Research Center visit http://www.gatech.ac.pa/.