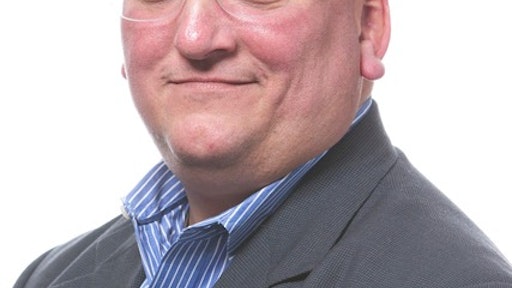 Food and beverage manufacturers in the United States are experiencing lower profits due to rising transportation costs, which can result in late fees and increased inventory costs.
Already one of the highest costs associated with supply chain management, there are multiple factors causing trucking costs to rise. They include:
Fuel price increases
Increased federal regulation governing driver hours
A shortage of skilled drivers forcing higher wages
Increased demand for fresh and frozen foods
An increase in the number of shipments due to more frequent deliveries
Late fees as a result of a combination of these factors also are cutting into already slim profit margins. Unfortunately, retailers and foodservice businesses often charge an additional fee for late deliveries because any products have short shelf lives, and when product arrives late, it reduces the amount of sale time available once the product hits the shelves.
These transportation issues are forcing manufacturers to change distribution and production schedules and as a result, inventory costs also are increasing. In many cases, the same trucks are used to transport ingredients and materials, so the inbound delivery of key supplies is impacted as well.
So how do manufacturers deal with these issues and try to minimize the loss of profits?
Any analysis should begin with a question about the products that are shipped to customers. Are the right products being shipped to the right places, at the right times and in the right quantities? In today's market, it is essential that food and beverage forecasting methodologies look at item level forecasting. Pyramid level forecasting that includes categories, brands and families is a necessity for the various levels of strategic and tactical planning. However, for an industry that has limited product shelf lives, it is critical to have the right product, at the right place to minimize re-deployment of finished goods inventories. Re-deployment of inventory that initially goes to the wrong location causes manufacturers millions of dollars each year in extra transportation costs, fines and product spoilage. This problem causes a ripple effect as production runs need to be changed to produce product that has to be shipped to the correct location leading to increased manufacturing costs.
Synchronizing the supply chain is the best approach to solving this problem and will help take a great deal of sting out of increased transportation costs. A synchronized supply chain can allow manufacturers to reduce distribution, manufacturing, inventory and procurement costs, which will in turn increase profits. These benefits will come from the following process improvements:
Improved item location forecasting
Accurate distribution planning
Improved production planning
Better procurement planning
Implementing a sales and operation planning process
Synchronizing the supply chain begins with breaking it down into its individual components, then reconnecting it intelligently so that accurate business information flows throughout the chain. A connected supply chain includes a synchronized flow of information as well as the materials needed to produce the finished product.
Analyzing each piece of the chain can unlock countless unnecessary costs that reduce profits. For example, improving production planning, combined with an accurate forecast, can minimize costly changeovers and unnecessary downtimes. Accurate production plans translate into more accurate procurement forecasts, which minimizes inventory and reduces expediting costs.
A synchronized supply chain will not only help manufacturers absorb rising costs but also streamline the business and remove hundreds of thousands of dollars of costs that could be profits.
Transportation costs are a necessary part of doing business. If they rise globally and consistently throughout the industry, then manufacturers need to figure out how to minimize the effects on profits. A large percentage of a company's profits are consumed by supply chain costs. Synchronizing the materials and information that flows through the supply chain will minimize production and distribution costs. This will provide new opportunities and give manufacturers the edge on competition and a starting point to becoming the agile effective enterprise.