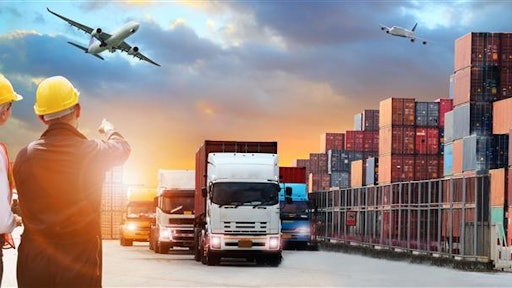 sittinan - Adobe Stocks
Earlier this year, President Joe Biden issued the "Buy American" executive order, pledging to strengthen domestic purchasing power and revitalize the manufacturing industry. After the difficulty in meeting the demand for personal protective equipment (PPE) to protect against the Coronavirus disease (COVID-19) highlighted U.S. dependence on foreign nations, President Biden's plan strongly focuses on strengthening domestic supply chains through federal contracts.
Currently, the manufacturing industry holds the smallest share of the U.S. economy since 1947, compared to the real estate, professional and business services and government sectors. With this decline in GDP, the Buy American executive order ensures more federal dollars are spent on American-made goods using American-made parts.
As the Biden Administration pushes to drive change within the industry that should increase demand and potentially create more jobs, it is inevitable for industry leaders to face growing pains. Fortunately, modern technology is available to support manufacturers and supply chain leaders with achieving the visibility and insights needed to support this increasing demand.
Emerging challenges
While the executive order is a positive step to revitalize domestic manufacturing, the industry will inevitably face a multitude of challenges. As manufacturers work to keep up with the increased demand, maintaining quality, efficiency and service levels are top priorities.
Specifically, manufacturers might struggle to scale business operations while maintaining comparative costs and quality of products. In addition, manufacturers who cannot keep up with demand risk compromising customer experience, as customers hold certain expectations regarding order lead times and delivery performance. If companies do not meet set expectations, there is potential to lose future sales and damage the company's reputation.
Small manufacturers, in particular, may struggle if demand suddenly spikes. Manufacturers with small teams and tight budgets may find it more difficult to manage existing priorities alongside new contracts. Failing to scale operations may jeopardize current contracts or future opportunities.
It can seem overwhelmingly difficult to manage increased demand alongside existing priorities without the proper technological solutions in place. Deploying modern business management technology, such as an enterprise resource planning (ERP) system, can ease challenges while allowing manufacturers to stay ahead of competitors, streamline operations and increase efficiencies to meet demands.
Technology's importance
Emerging technologies will continually evolve to meet the needs of the manufacturing industry. Starting with an ERP solution built specifically for manufacturing, business owners can leverage modern technological solutions to take their business to the next level. In fact, 77% of businesses are continuing to invest more resources in technology to improve efficiencies and decision-making over the next year.
While a modern ERP is a critical step, in order for manufacturers and supply chain leaders to build even greater flexibility to quickly respond to changes that the "Buy American" executive order will likely bring, they must transfer existing applications from on-premise to the cloud. Cloud-based systems offer businesses increased flexibility, reliability, and transparency–all aspects of a thriving enterprise. It is up to manufacturers and supply chain leaders, however, to implement the right technology solutions that address their unique business needs.
The future
As manufacturing and supply chain leaders prepare for "Buy American," it is essential to consider the upcoming challenges that they may face and invest in the right technology that will propel them forward and encourage scalability and growth. Taking the initial step in implementing new technology is a daunting task, but manufacturers will reap benefits in the long-term.