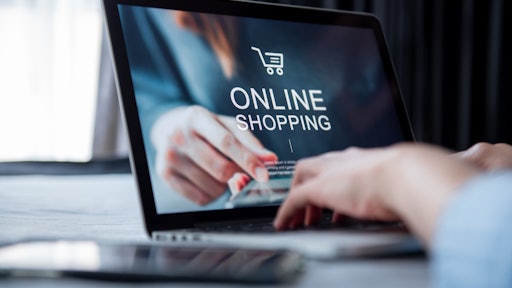 oatawa - stock.adobe.com
When the Coronavirus disease (COVID-19) pandemic took the country by storm earlier this year, nearly every business felt its repercussions, but the virus had a particularly dramatic impact on the food and beverage industry. Stock-piling shoppers, severe supply chain disruptions and intensified sanitation requirements changed the landscape, virtually overnight.
The pandemic also prompted marked changes in buying habits. Confined to their homes during the quarantine, consumers began cooking and baking with abandon. They purchased more groceries, meal kits and other food products online. E-commerce sales exploded.
Recognizing the need to sell where their customers are buying, grocery retailers and food and beverage companies are expanding their offerings – adding grocery delivery and curbside pickup, building out web stores and mobile apps, adding subscription services and selling via third-party marketplaces.
Since this summer's gradual reopening, online sales have slowed slightly, but are still significantly higher than pre-pandemic levels. The number of U.S. households that actively use online grocery services is up 133% year-over-year, according to a survey by Brick Meets Click. Brand manufacturers experienced a 117% increase in direct-to-consumer grocery sales, an Inmar Intelligence study reveals.
As consumers grow accustomed to the ease and convenience of shopping online for food and beverage products, e-commerce promises to be an important growth area for this category.
Online channels pose challenges for order fulfillment
While the prospect of adding an e-commerce channel can be appealing, companies often underestimate the associated complexities – particularly when it comes to order fulfillment. They mistakenly assume that traditional warehousing and distribution operations are equipped to handle online orders.
Understanding the intricacies of order fulfillment and preparing for potential challenges up front can help to prevent problems down the road.
Individual order profiles. For companies accustomed to traditional warehouse operations, ecommerce order profiles can be a surprise. Piece-picking single items is much more labor-intensive than handling full cases or pallets of product. The challenge is compounded when items must be picked strategically due to concerns for shelf life.
Fluctuating volume. Online order volume can be hard to predict and may vary dramatically from day to day or month to month. This makes it difficult to plan for space and labor needs. What seems excessive one day might be woefully inadequate the next.
High expectations. Today's consumers are accustomed to responsive service, fast and free deliveries, real-time information about the status of their orders and more. This level of service requires greater visibility, efficient (preferably same day) order processing and careful attention to parcel management.
Lower margins. On average, space and labor costs for ecommerce operations tend to run two to three times higher than for traditional warehouses. That can have a significant impact on the bottom line. Finding ways to create efficiencies and control costs – without sacrificing customer service – is a top priority.
Omnichannel capabilities. Simultaneously supporting the unique needs of multiple sales channels can be difficult, but it is important to give consumers a seamless experience whether they are shopping in a store, on their phone or online.
Strategies for effective e-commerce fulfillment
Grocery retailers and food and beverage companies should take these challenges into account when designing an ecommerce fulfillment solution in order to help ensure customer satisfaction. Today's consumers have high standards for online orders and are quick to shop elsewhere if the buying experience falls short of their expectations.
The following strategies can help to deliver a positive ecommerce experience that will help to build customer loyalty.
Position products close to consumers. Using multiple distribution centers in strategic locations allows companies to meet consumers' expectations for fast, free shipping – often via more cost-effective ground service. The closer products are to the end customer, the faster and more economically they can be delivered.
For additional responsiveness, tagging, labeling, assembly and other customization functions can be moved closer to the customer as well.
While some grocery retailers fulfill orders from store locations, this can cause congestion and hamper the in-store experience for customers. Dark distribution centers or micro-fulfillment centers can be a more effective option.
Keep an eye on inventory. If products are stored in multiple locations, it is important to maintain a single view of inventory enterprise-wide to ensure accessibility. Utilizing an order management system (OMS) can help to improve visibility and determine the best source from which to fulfill orders for optimal service.
An OMS also can help to provide information on product availability and identify the potential for out of stocks and back-orders.
Scale-to-suit demand. To provide responsive service, fulfillment operations need to have capacity to handle the maximum potential volume, even when business slows. Flexible space and staffing are critical to accommodate business fluctuations and prevent service failures.
The right facility design (with the optimal aisle width, racking and shelving, etc.) can also help to ensure adequate space for peak order processing.
Find the best delivery options. When it comes to shipping, it is important to strike a balance between cost and service. Parcel analytics and rate shopping software can help to find the most efficient and cost-effective shipping options to meet service expectations. Establishing relationships with carriers can also be helpful.
Strategies like these can help grocery retailers and food and beverage companies to attract and retain online customers. However, implementing them in-house can be difficult, particularly in the current environment.
Outsourcing to a third-party fulfillment provider often proves to be an effective option. With an established distribution network, flexible resources, robust technology and ecommerce expertise, an experienced third-party logistics (3PL) provider can serve as a reliable guide in an uncertain landscape.
Ideally, a 3PL should be able to handle direct-to-consumer orders as well as larger orders from distributors. Using a single partner for both order profiles not only tends to be more convenient, it also helps to control inventory costs since utilizing a unified inventory across all sales channels can better accommodate fluctuations and manage seasonal demand.
With so much opportunity on the horizon, companies should take any steps necessary to excel in food and beverage e-commerce.