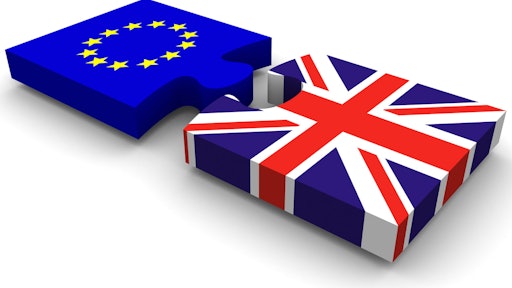 Britain's looming exit from the European Union is another huge setback for negotiations on a massive U.S.-EU free trade deal that was already stalled by deeply entrenched differences and growing anti-trade sentiment on both sides of the Atlantic, according to Reuters.
The historic divorce launched by Thursday's vote will almost certainly further delay substantial progress in the Transatlantic Trade and Investment Partnership (TTIP) talks as the remaining 27 EU states sort out their own new relationship with Britain, trade experts said on Friday.
With French and German officials increasingly voicing skepticism about TTIP's chances for success, the United Kingdom's departure from the deal could sink hopes of a deal before President Barack Obama leaves office in January.
"This is yet another reason why TTIP will likely be postponed," said Heather Conley, European program director at the Center for Strategic and International Studies, a think tank in Washington.
"But to be honest, TTIP isn't going anywhere, I believe, before 2018 at the earliest," she said.
U.S. Trade Representative Michael Froman said in a statement on Friday that he was evaluating the U.K. decision's impact on TTIP, but would continue to engage with both European and UK counterparts.
"The importance of trade and investment is indisputable in our relationships with both the European Union and the United Kingdom," Froman said. "The economic and strategic rationale for T-TIP remains strong."
To read more, click here.
Editors Insight: The Transatlantic trade pact, which could boost global food trade and benefit many U.S. food companies, was dealt a setback by the Brexit referendum. This certainly is not the only challenge the trade pact faces, as both presidential candidates oppose it.
EU officials told just-food.com that an EU commitment to prioritize trade talks with the U.S. and other countries that U.K. Prime Minister David Cameron secured has been canceled for the time being. The EU realizes that it makes little sense to include the U.K. when the U.K. will be leaving the EU. Meanwhile, France and Germany have elections scheduled next year.
While the Transatlantic trade pact has suffered setbacks, the food and beverage industry should not lose hope. Major trade agreements take time. 6-27-16 By Elliot Maras