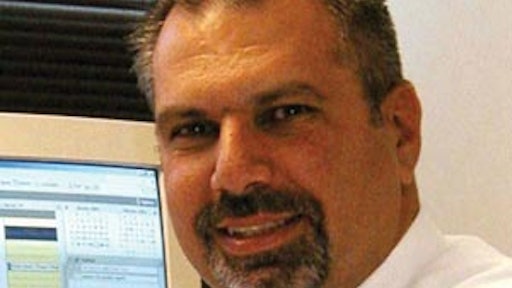 Transportation executives face several challenges today. They include skyrocketing fuel costs, driver turnover and integrating new technology, among others. What steps executives take will impact the overall success of their companies in an increasingly competitive environment.
"One of the good things today is that shippers in the food industry have really embraced the idea of collaboration and partnership with carriers and vendors across the supply chain," says Lisa Hebert, a consultant who focuses on transportation for the San Francisco office of Accenture. "Although we face difficult times, they are dealing with challenges together and doing so professionally. We've seen shippers respond to carriers and carriers respond to shippers appropriately. It could have been lot nastier," she says.
To find out if transportation executives are on the right road to deal with today's challenges, Food Logistics has put together a roundtable to discuss the issues. The panelists included:
Bill Parry, vice president of logistics for Giant Eagle, a Pittsburgh-based regional supermarket chain;
Bob Koerner, CEO of Total Logistic Control (TLC), a subsidiary of Supervalu Inc., the Minneapolis-based wholesaler/distributor;
Bonnie Hardy, vice president of shared service for Slade Gorton & Co., a Boston-based importer and distributor of seafood;
Denis Reilly, president of transportation for Ozburn-Hessey Logistics, a third-party logistics (3PL) provider in Brentwood, TN;
Gregory Bostick, vice president of transportation for Pinnacle Foods Corp., Cherry Hills, NJ;
George Abernathy, executive vice president and chief marketing officer of Transplace, a 3PL in Plano, TX.
What are the biggest challenges that you are facing today other than fuel costs?
Reilly: Layover, detention and inefficiencies at docks for loading/unloading. Also, EPA regulations on emissions control for tractors, which is causing higher maintenance costs, lower fuel economy and less power in the engines. Security challenges especially at the Canadian and Mexican borders. A number of carriers aren't compliant so capacity has shrunk. Road congestion has impacted transit times. LTL (less-than-truckload) transit time inconsistency.
Bostick: In Pinnacle Foods' case, it is the delicate balance between service and rates. Currently, capacity is the best it has been in some time so we do not see that as a major driver for our segment, but it's still on the radar. The difficulty with service and rates are the way we produce product. There are so many variables such as raw materials, production equipment and lack of storage space.
Carriers are often asked by Pinnacle to be in the "queue" and ready within a certain time range as opposed to a defined time. This will drive us to more drop carriers and less live appointments, thus limiting the number of carriers we can use. There are advantages in rate and service in both cases. Our challenge is to then align that with plant and DC scheduling efficiencies.
In the end, once we have committed to a carrier, we in turn expect them to commit to rates and service for at least one year. Meaning when times are good or bad, we will support each other. This allows Pinnacle and the carriers to commit to long-term capacity
Parry: Our biggest challenge today is safety. While we have what we believe to be an impressive safety record, Giant Eagle is strongly committed to preventing all accidents. We hope that the industry is not loosening its standards for acceptable applicants. We continue to be committed to employing only top professional drivers. Keeping the driver pool filled has become another challenge for us.
Hardy: Our greatest challenge is working to increase service levels while maintaining or reducing cost. We have seen a significant reduction in our LTL on-time deliveries largely due to delays that are neither in our control nor the control of the carrier. We are in the process of testing pool programs and working with "house" carriers in order to increase our on-time deliveries to our customers.
Koerner: A couple of key challenges come to mind: First is driver turnover. We have historically not had that much of an issue, because our turnover numbers were in the 40 percent to 50 percent area. Now those numbers are in the upper 60 percent category and that is cause for great concern. Like most trucking firms, we are looking at a lot of different ways to reduce that number and some are working, but this issue will not go away for some time.
The second challenge that comes to mind is the cost of new equipment. Government mandated emission requirements have caused manufacturers to raise their prices again. Along with the two latest changes in engines has come a reduction in fuel mileage. To help overcome this and the high cost of fuel, we have added auxiliary power units to many of our new trucks and this adds another several thousand dollars.
Customers are somewhat understanding of their rates going up due to high fuel costs, but they are not nearly as receptive to our costs of equipment increasing. Unless we can find some way to pass this along, this will be an additional cost to an already very slim margin.
Abernathy: Rates have increased at 4 to 7 percent per year for the last three years, after increasing more than 2 percent annually only twice between 1980 and 2003. Our shipper customers are coming to us for technology to drive further efficiencies and immediately offset the increases. Shippers need technology that allows them to tap a critical mass of other shipper networks to drive broad efficiencies through optimal matching of freight with assets which minimizes empty miles and detention hours, thus creating cost containment and value to the overall transportation network.
Driver turnover is a difficult problem, but the overall driver shortage is our primary concern. Aside from recent fuel price spikes, increasing truckload (TL) driver wages have been the primary driver of escalating rates. Although TL drivers' wages have increased significantly to between $50,000 and $60,000 per year, it still hasn't been enough to fill all carriers' seats.
The American Trucking Associations has suggested the current shortage of 20,000 truck drivers will reach 111,000 by 2014. Transplace has recently raised for industry comment the suggestion for an H1-B style immigration program for long-haul truck drivers. We believe such as system would eliminate the shortage relatively quickly.
How have the mergers and acquisitions among transportation technology providers in recent years affected your decision to implement solutions?
Bostick: Over the last three years, I've seen little affect. This is the second company that I have used our particular TMS, LeanLogistics. They have allowed us to seamlessly transition from our 3PL to an internal transportation team. We have full visibility to our supply chain now. Also, several other internal departments now have access to more real-time information—that is, our CSRs can speak to a scheduled appointment and even accessorial costs. Our warehousing group can use it to schedule dock appointments, which the carriers can go on-line and make. So, again, the visibility is helping to have answers more quickly.
Parry: For the most part, we are fully installed with our major transportation systems both from an inbound and outbound perspective. We did decide to take a modular installation approach providing us with the ability to replace one segment or system without interrupting the entire network design.
We have two basic systems, Oracle Transportation Management for the inbound side and TMW for the outbound side. All of the other systems work underneath those two and are fully integrated. We have embraced the modular approach not only because of the mergers and acquisitions among the players, but to also provide us with the ability to play in the best of breed world.
How are you getting value from visibility in your transportation planning? Have you been able to impact revenue generation and cost management?
Reilly: The improved visibility has become an effective means of opening doors to new opportunities. Therefore, it has created an increase in revenue generation. We are now able to collaborate with carriers on the front end so they get involved in the planning process—getting the front end help to align their equipment and resources to support the business.
This is especially important during peak volume times. Also, planning/optimization are used to provide optimal compliance with consignee requested arrival dates (RAD) while minimizing costs through consolidation and master billing orders. Real time supply chain event visibility provides automated in transit exception reporting.
Hardy: Currently, we have a very manual transportation planning process with limited visibility. But with that said, we have been able to find ways to help manage our costs through cross-functional collaboration with our sales force, warehouse personnel and carrier partners by implementing pool programs and combing freight whenever possible to take advantage of cross-docking opportunities.
Koerner: One way to make better decisions is better information—visibility in transportation planning helps tremendously. We are definitely getting value from the visibility tools we have. The key benefit is faster, more informed decisions on what to do with a specific piece of equipment. Prior to this visibility tool, information resided with several dispatchers, and great communication was the only way to find out what others were doing. With complete visibility, everyone has that same information and decisions are better and come much faster.
Parry: We do have income targets that are projected each year. However, those are no longer our focus or main objective. The value we gain from visibility is the ability to substitute information for activity. We are able to streamline work flows because of increased visibility. Actionable information is now available to us via our transportation planning design.
Abernathy: Visibility into a transportation network is essential to effective scenario planning and optimization of such factors as mode selection, LTL consolidation, optimal carrier assignment, continuous moves matching and shipment routing. Better visibility through technology solutions supports overall network design and optimization, site selection analysis and product flow analysis.
How is your company using new technology and/or procedures to improve the management of inbound and outbound transportation activities? What benefits have you achieved?
Reilly: We fully utilize our TM system for visibility to both inbound and outbound activities in the planning stage. Expected value includes improved continuous movement capabilities offering cost control and carrier/equipment utilization.
Other areas are real time cost based freight optimization, pooling capabilities and robust reporting which has led to 12 percent to 17 percent cost savings for our clients.
Bostick: LeanLogistics' Supply Chain Monitor will allow Pinnacle to see "cradle to grave" in our supply chain. This is from the time the PO is generated for raw materials/ingredients and packaging to the point (DC) to the customer and possible continuous move opportunities with the carrier. This will allow us to help our carriers more effectively manage their empty miles and for Pinnacle to capture this capacity.
Abernathy: Shippers are leveraging on-demand transportation management systems to connect all aspects of transportation and all of the players involved over the Internet. Sophisticated cross-docking is just one of the features that links inbound and outbound for continuous moves and overall network optimization. The benefits are unprecedented efficiencies and cost savings, which can be maximized beyond what one shipper could do on its own by working with a technology-enabled 3PL that has access to a broad network of shippers and the ability to tap that network for the benefit of each network participant.
Koerner: We are using technology to gain three benefits. The first one is a fuel optimizer technology that helps us route drivers to the best fuel prices for that traffic lane…that day. We take the guess work and emotion out of where to fuel and how much to buy there. The second technology gain comes from having visibility to all trucks and freight available in the hands of all of our dispatchers.
As mentioned previously, this helps us make much better decisions and in much faster time. The final technology gain comes from a route optimizer that looks at all the freight we have moved and the rate at which we moved it. It analyzes this information and tells us what things we could have done—or need to do—to improve our margins.
Parry: The inbound transportation management systems are a part of an overall supply chain visibility process. As I stated earlier, we are using Oracle as our TMS on the inbound side. The network is designed to provide visibility of events from the time that a purchase order is created until the goods are received into our distribution centers.
The TMS system not only has streamlined the inbound transportation work flows, but has enabled us to move forward with other supply chain initiatives. We are working with several vendors on a rapid replenishment initiative focusing on out of stock and inventory levels. This system plays an integral part in that initiative.
Are you integrating inbound and outbound together to leverage rates continually across the entire move?
Bostick: Yes, we have just begun and it's a huge initiative in the coming months. This is a real opportunity for not only rate savings, but also potential raw material savings, especially since we were recently acquired by the Blackstone Group.
Looking across their total portfolio, there could be a lot of synergies with our new sister companies.
Koerner: We are doing this whenever we can and have some success to claim, but the reality is this is great to talk about and model, and much harder to implement. I do expect these successes to increase as we use our route optimizer and visibility tools to do a much better job of taking advantage of these opportunities.
Parry: Yes. We feed our outbound system from the Oracle system. The outbound system manages and reports all of the activities with the deliveries and pick ups. We use TMW "Results Now" as a dashboard for the metrics and feed all of the relevant information on events back to the Oracle system for inbound tracking.
What changes have you made due to new governmental policies and directives especially relating to homeland security?
Parry: We are in pretty good shape in this area. Most if not all of the information that we are required to be able to provide as a result of the new governmental policy was already being used in one form or another in our systems. We were able to make a few minor adjustments on the timing and information flow to meet the new policy. We continue to try and leverage new technology to help with the homeland security policies. Our drivers are part of Highway Watch and we are experimenting with new technology such as electronic trailer locks to enhance our current security measures.
Reilly: We are working to be in compliance with government policies and directives. Part of this is to make sure our carriers are compliant and work with them to achieve this goal. We do that through qualification guidelines and ask for proof the carriers meet these guidelines. Our own drivers go through extensive highway-watch training programs as mandated by some state government agencies. We also work with customers to use proper seals and padlocks. On our high profile loads we conduct background checks and require ID badges to heighten security.
Bostock: Most of the changes are on the custody of the load. This includes seal and BOL integrity and in-route load breeches that include accidents and inspection. In the past it was acceptable to state on the BOL, but now it is a reportable and documented item. This however has been especially challenging on the Intermodal side due to the nature of transit times.
Koerner: The issue with the governmental policies that need to be made is that many of our customers view these requirements differently, so we end up trying to follow the direction of these customers, and in many cases they are conflicting. Good business practices tell us that security is a higher priority than we have made it before, and we need to both lead and follow in this area.