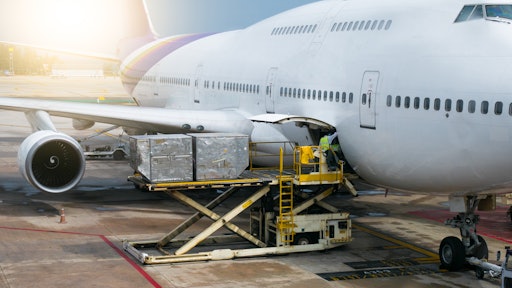 boophuket AdobeStock_157033386
FourKites introduced several new capabilities to enhance air freight visibility around the globe.
"By offering true door-to-door air visibility, FourKites is focused on providing the full picture to help customers transport high value freight efficiently," says Priya Rajagopalan, chief product officer at FourKites. "Shippers and freight forwarders often rely on air to transport valuable goods and to speed up shipments in case of delays. FourKites' new capabilities, created in close collaboration with our customers, represent a meaningful step forward in integrating air transport more efficiently in global supply chains."
From FourKites:
● Carrier Events View allows shippers to compare data from carrier websites against FourKites' milestones, events and highly accurate Dynamic ETAs for Air that leverage machine learning and artificial intelligence (AI) algorithms. This allows supply chain partners to increase workforce efficiencies and maximize collaboration based on high-quality, end-to-end visibility data.
● Easy Load Creation enables shippers to generate air shipments with limited information, thereby accelerating their time to value with visibility.
● New Dashboards, including a Transit Time Dashboard, On-time Performance Dashboard, Milestone Dashboard, Customer Health Dashboard and Lane Dashboard, provide a more detailed view than ever before into shipment timing, milestones and performance.
● Split Shipments let customers track shipments that have been split onto different flights or routes and monitor quantity and weight at the flight level. This provides enhanced visibility into inventory levels, empowering shippers to improve resource planning and pickup scheduling.
● Booking Details, including flight number, status, origin/destination, arrival/departure time, quantity, weight and volume, provide clear visibility into the current status of a shipment, and automatically reflect any changes made to the booking along its journey.