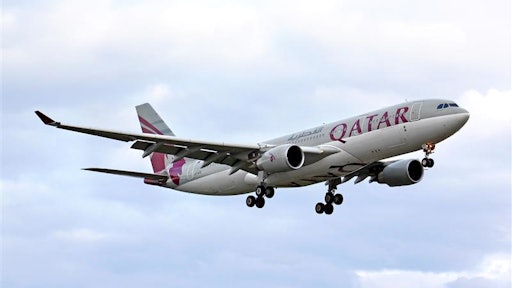 art_zzz - stock.adobe.com
Data for global air freight markets show that 2022 full-year demand for air cargo took a significant step back from 2021 levels but was close to 2019 performance, according to research from the International Air Transport Association (IATA).
Capacity in 2022, measured in available cargo ton-kilometers (ACTKs), was 3% above 2021 (+4.5% for international operations). Compared to 2019 (pre-COVID-19) levels, capacity declined by 8.2% (-9.0% for international operations).
"In the face of significant political and economic uncertainties, air cargo performance declined compared to the extraordinary levels of 2021. That brought air cargo demand to1.6% below 2019 (pre-pandemic) levels. The continuing measures by key governments to fight inflation by cooling economies are expected to result in a further decline in cargo volumes in 2023 to -5.6% compared to 2019. It will, however, take time for these measures to bite into cargo rates. So, the good news for air cargo is that average yields and total revenue for 2023 should remain well above what they were pre-pandemic. That should provide some respite in what is likely to be a challenging trading environment in the year ahead," says Willie Walsh, IATA's director general.
From International Air Transport Association (IATA):
Global new export orders, a leading indicator of cargo demand, have stayed at the same level since October. For major economies, new export orders are shrinking except in Germany, the United States, and Japan, where they grew.
Global goods trade decreased by 1.5% in November, down from a 3.4% increase in October.
The Consumer Price Index for G7 countries indicated inflation tracking at 6.8% for December. The 0.6 percentage point drop compared to November (7.4%) was the largest over the course of year. Inflation in producer (input) prices reduced to 12.7% in October, its lowest level so far in 2022.
North American carriers reported a 5.1% decrease in demand in 2022 compared to 2021 (-6.3% for international operations) and a capacity increase of 4.2% (+4.9% for international operations).