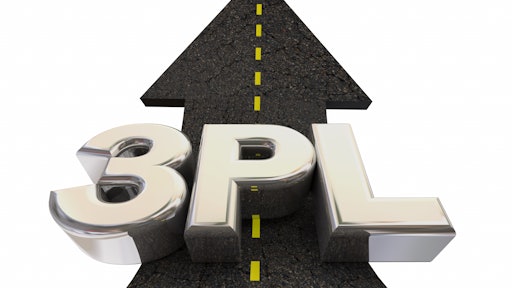 iQoncept AdobeStock_261895566
This year's Extensiv (formerly 3PL Central) report revealed record fulfilment times (54% fulfilling in less than one hour), more available warehouse capacity (65% operating under 90% capacity), and a more tempered outlook for 2024.
"Although some 3PLs have seen headwinds in 2023, 86% still consider adding new customers as their top opportunity in 2024," says Rachel Trindade, chief marketing officer at Extensiv. "Given pressures related to warehouse capacity and increasing consumer expectations for fast and free delivery, we're not surprised that the percentage of 3PLs looking to leverage a 4PL network increased by 82%. As broader economic and market concerns continue to loom, respondents' top challenges of managing costs (48%), finding new customers (36%), operational efficiency (32%), and finding and retaining workers (32%) speak to the ongoing disruption–and opportunity—for 3PLs as they look to the future. With this newest edition of the 3PL Warehouse Benchmark Report, Extensiv equips 3PLs with core benchmarks for planning and best practices to position themselves for growth and profitability as they head into the new year."
Key takeaways:
● While a majority of third-party logistics (3PL) providers still show positive order and profitability growth, a larger group of 3PLs are now seeing flat or declining profits as the economy fluctuates. Although approximately one-third of 3PL respondents showed more than a 25% increase in order volume growth year over year and 42% indicated an increase of up to 24%, 22% of respondents either remained the same or saw a decline. The number of 3PLs with no change or declining order volumes more than doubled in 2023 compared to 2022.
● More warehouses report being under capacity or under-utilized than in the prior three years. In 2021, 55% of warehouses operated at 90%-plus capacity, growing to 59% of 3PLs in 2022. In 2023, the percentage of warehouses operating at 90%-plus capacity nearly halved to 33%. This available capacity will lead to more aggressive customer acquisition efforts in 2024.
● Although companies report slightly more availability, the workforce comes at a higher cost this year, leaving 3PLs to focus on ways to optimize worker productivity and time to contribution. Seventy percent (70%) of respondents cited increased labor costs over the last year, and over half (53%) indicate that labor makes up more than 40% of overall business costs.
● 3PLs are seeing more pressure on managing cash flow and less ability to invest for the future. Those who experienced high profitability growth capitalized on process efficiencies, and on average, were 187% more likely to spend fewer than 8 hours monthly on billing and invoicing.
● This year showed the fastest time to fulfill vs. any previous year, highlighting the need for brands to expand shipping cut-off times for end consumers. Seventy-six percent (76%) of all orders were fulfilled in less than three hours, and participants who reduced fulfillment time to 90 minutes or less were, on average, 1.5 times more likely to experience high and medium profitability growth.