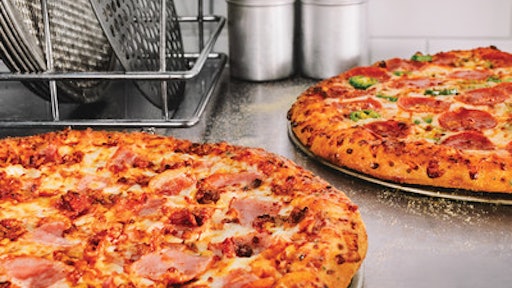 Domino's
Domino's rejecting the thought of using third-party delivery apps. Instead, relying on its own employees to make deliveries from its stores.
The company's rivals, Papa John's and Pizza Hut, are embracing the use of delivery apps, however. The companies claim that Grubhub and DoorDash have helped them expand into new markets and boost sales.
For Domino's, the profit hit and reputational risk working with those companies isn't worth the extra revenue, The Wall Street Journal reports.
Despite its comments, Domino's has reported its slowest same-store sales growth in nearly seven years during the most recent quarter, PYMNTS reports. Shares were down 5 percent for the year, while shares in Papa John's and Pizza Hut were up 7 percent and 26 percent respectively.
Instead of using third-party delivery apps, Domino's has invested in its order and delivery technology. Rolling out a GPS tracking technology for all deliveries.
Customers who order from one of the stores can track the location of their order and driver through a map from the order confirmation page of Domino's website or app. They will receive an estimated delivery time or can opt into SMS notifications that lets them know when their order is two minutes away.
In addition, Domino's Pizza is working with Xevo Inc. to launch an ordering platform pre-loaded in cars. Customers will be able to order from Domino's with their vehicle's touchscreen. Once the customer is logged in, they can save time by ordering their Easy Order or most recent order and then track it with Domino's Tracker. The ordering feature will be automatically loaded on millions of cars with the Xevo platform starting in late 2019.
Other companies are following Domino's lead, however. Jimmy John's will continue to use its own drivers as it has found that third-party delivery companies are slower and customers often blame the restaurant for any problems with an order.
"The math just doesn't work for restaurants. Many are realizing that now," said Jimmy John Chief Marketing Officer John Shea.