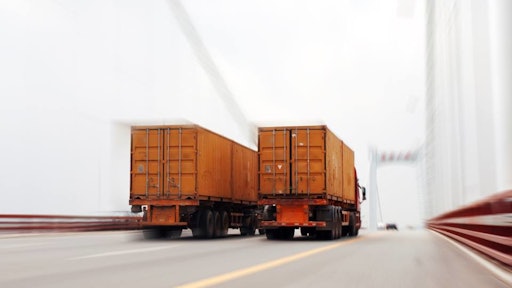 Although North American freight shipments continued to climb in May, they are still well below those of the last several years, and expenditures for freight fell for the third time in five months, according to the latest Cass Freight Index Report, Heavy Duty Trucking reported.
The measure for freight shipments rose 1.3 percent from the month before to a reading of 1.091. That's its highest level since November, but it's down 5.8 percent from May a year ago. The gap from May 2014 is even larger, 7 percent, when the reading was at 1.173, one of its highest since the Great Recession.
Spending on freight movements didn't do as well, falling 0.4 percent in May from April to a reading of 2.282, its lowest reading since January. It's also down 10.1 percent from May 2015.
There hasn't been the robust growth in shipments normally expected this time of year, according to Rosalyn Wilson, supply chain industry analyst and founder and president of the consulting practice FreightMatters, who provides analysis for the report.
Both railroad carload and container shipments were down in May from a year ago, while truck tonnage slid for both linehaul and spot markets. Add to this the fact that industrial production improved just slightly while a wider reading of manufacturing production fell for the third straight month in May, and it's little wonder freight shipments didn't impress.
"The current economic outlook is volatile, which has led to slow uneven growth," Wilson says. "What is perceived as a strong sign one week often looks like a sign of economic weakness the next."
To read more, click here.