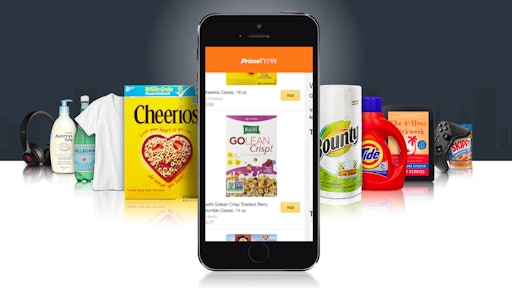 Amazon has expanded its Prime Now service to offer quick delivery of food from local stores in Manhattan, according to CNN. Amazon made the announcement just days after Walmart unveiled, as a test for certain customers, an unlimited shipping service that is half the price of Amazon Prime.
Amazon said customers can order groceries, prepared meals and baked goods from D'Agostino, Gourmet Garage and Billy's Bakery through its Prime Now app.
Two-hour delivery is free for Prime members, while one-hour delivery in "select zip codes" costs $7.99.
To read more, click HERE.