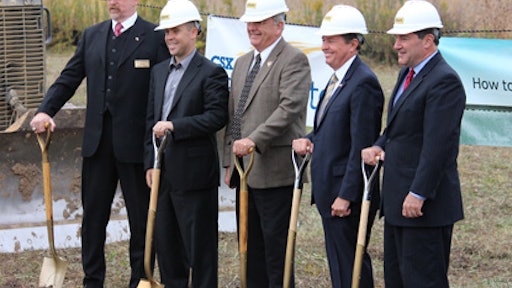 The Halfwassen Group, a private investment group, has obtained full control of the INland Logistics Port in Kingsbury Industrial Park in La Porte, Ind., giving hope for a transloading/refrigerated rail service in the park, according to The Michigan City News-Dispatch in Michigan City, Ind.
"Now, as far as we're concerned, it's full steam ahead," said La Porte County Commissioner Dave Decker in a press release Monday. "We happen to have full confidence that the Halfwassen Group has made the right ties in the refrigerated food industry as well as connections with well-funded equity investors and CSX to pull this together."
La Porte County has $6 million at stake in the property.
In the press release, the Halfwassen Group said it obtained full control of the more than 200-acre "owner parcel," otherwise known at the INland Logistics Port, in the KIP multi-modal development. This parcel was allegedly the key to the planned development of the rail service.
To read more, click HERE.