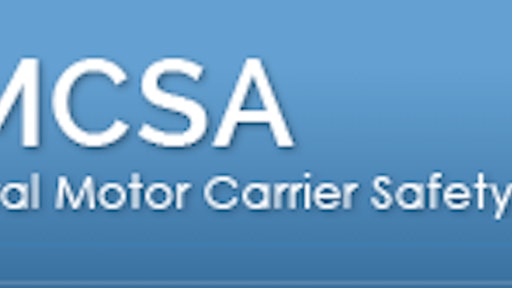 U.S. Transportation Secretary Anthony Foxx announced Tuesday that, effective Dec. 18, 2014, professional truck drivers will no longer have to comply with a burdensome daily paperwork requirement associated with completing daily vehicle inspection reports (DVIR) when no defects were found.
Lockton Companies, the official IARW Insurance Service Partner, explained this change.
FMCSA rescinds the requirement that commercial motor vehicle (CMV) drivers operating in interstate commerce, except drivers of passenger-carrying CMVs, submit, and motor carriers retain, DVIRs when the driver has neither found nor been made aware of any vehicle defects or deficiencies.
Drivers will still be required to perform pre-trip evaluations of equipment condition, and complete DVIRs if any defects or deficiencies are discovered or reported during the day's operations. Motor carriers will still be required to have systematic inspection, repair, and maintenance programs (including preventative maintenance) and maintain records to prove measures are being taken to reduce to the extent practicable, the risk of mechanical problems happening while the vehicle is in operation. In addition, motor carriers will still be required to review driver vehicle inspections that list defects or deficiencies and take appropriate action before the vehicle is dispatched again.
As a basis for its decision, the U.S. Department of Transportation noted that approximately 95% of all DVIR's completed list "No Defects" and that this change would save the industry an estimated $1.7 billion annually without compromising safety.
Intrastate Operations
Whereas this rule change addresses motor carriers of property engaged in interstate commerce, commercial fleets entirely engaged in intrastate commerce should check with their respective state motor carrier enforcement agency to determine the applicability of this ruling to the state code of regulations. Many states have adopted (all or parts of) the federal regulations and all future amendments therefore this rule change will become effective immediately after being published in the Federal Register on Dec. 18.
Motor Carrier of Passengers
There is no relief of the regulations for passenger carriers included in this final rule. Therefore, DVIR's shall be completed daily and the motor carrier shall maintain on file for three months in accordance with part 396.11 of the FMCSR's.
Tips For Motor Carriers
Part 396.13 of the FMCSR's states the driver shall be satisfied that the motor vehicle is in safe operating condition before driving it. That does not change with this rule. Motor carriers should continue to diligently train their drivers on how to conduct an effective vehicle inspection and advise them of their responsibilities as a driver of a commercial motor vehicle.
Follow up on scheduled vehicle maintenance results with the driver. When a vehicle goes through its scheduled maintenance and is found to have defects which could have been detected during normal driver pre or post trip inspections, use that information as an opportunity to coach the driver on the importance of conducting thorough vehicle inspections.
Quietly observe your drivers conducting vehicle inspections. Motor carriers whose drivers depart and return to the facility daily have an opportunity to observe the behaviors of their drivers. Observing a driver's actions when they believe "no one else is looking" will give insight as to their normal routines. Should your driver not be conducting adequate vehicle inspections, use the observation to coach the employee on the importance of vehicle inspections.
While observing behavior is difficult for over-the-road carriers, every opportunity should be taken advantage of when the driver is in a location where management is domiciled.
Read the final rule by following the link to the FMCSA's website: http://www.fmcsa.dot.gov/regulations/inspection-repair-and-maintenance-driver-vehicle-inspection-report-dvir.