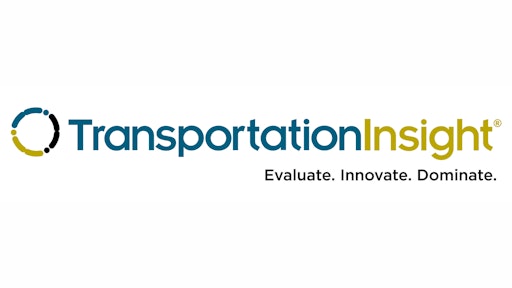 According to the Charlotte Business Journal, global third-party logistics (3PL) provider Transportation Insight ranks at the top of the list for the second year in a row by total dollar revenue growth over a three-year period in the publication's 6th Annual Fast 50. Honoring the 50 private companies in the Charlotte metropolitan region with the fastest revenue growth rates over the past three years, the Fast 50 recognizes regional companies with outstanding growth, entrepreneurial excellence and innovative leadership.
"Transportation Insight's continued rapid growth is testament to the increasing desire of shippers to work with one enterprise logistics provider that delivers end-to-end supply chain solutions that increase company value," said Transportation Insight President and Chief Executive Officer Chris Baltz. "We help clients remove waste across their supply chain, increase productivity through continuous improvement best practices and advanced logistics systems and improve their tactical and strategic capabilities with an array of cutting-edge cloud-based technologies."
Among the technology applications developed by Transportation Insight for its clients is Insight Fusion®, the 3PL's proprietary cloud-based business intelligence engine that can assimilate client data from multiple sources into a business insight solution that provides markedly improved data visibility. Insight Fusion supports tactical and strategic decision-making, identifies business trends, boosts return on investment and builds sustained competitive advantage.
"Transportation Insight views each client relationship as a long-term strategic partnership with the goal of a win-win result in every case," said Transportation Insight Chief Financial Officer Reynolds Faulkner. "Our team excels at working alongside clients who value our strengths in logistics management, continuous improvement and innovative technologies that boost corporate performance and encourage sustained success."
The Fast 50 rankings were compiled by the Charlotte Business Journal and accounting firm CliftonLarsonAllen. Ranked in two categories, percentage revenue growth and total dollar revenue growth from 2011 to 2013, eligible companies are privately held with at least $1 million in revenue in 2013 and based in the Charlotte metropolitan area. In addition to its total dollar amount win, Transportation Insight ranked 21st in percentage revenue growth. Sophie Dabbs, Transportation Insight vice president of client solutions, accepted both awards for the company at a reception at the NASCAR Hall of Fame in Charlotte, N.C. on Dec. 4.
Companies in this article