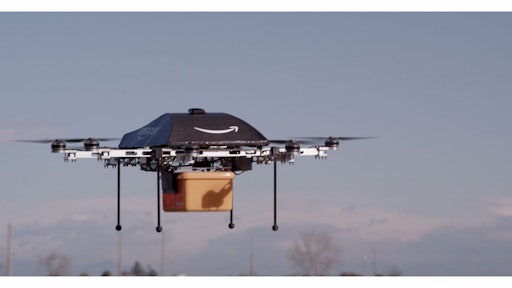 The Federal Aviation Administration (FAA) is expected to demand drone operators hold licenses and agree to flight limitation if the vehicles are used commercially, according to ZDNet.com, an online news source for information technology. Amazon, the e-commerce giant, has recently requested permission from the FAA to send prototypes into the sky for extensive testing.
The U.S. agency will require operators to apply for a license to use drones commercially, sources close to the matter told The Wall Street Journal. In addition, while the FAA wants to allow drone use in the commercial sector, rules around the use of unmanned aerial vehicles (UAVs) – at least in the beginning – are going to be strict.
To begin with, operators of UAVs will need to apply for and be granted a license. Certifications likely to be proposed by the FAA would include clocking up dozens of hours flying drones safely. In addition, flights are expected to be limited to daylight hours and will not be permitted to go above 400 feet, as they must remain in sight of the person controlling the UAV.
To read the entire article, click HERE.