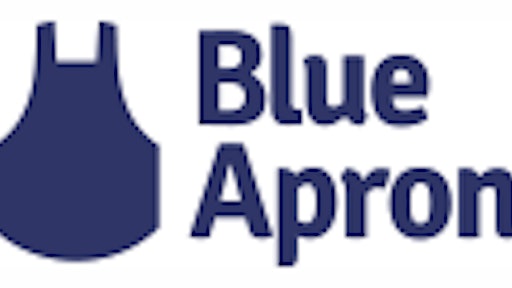 Blue Apron, a fresh ingredient and recipe delivery service now delivering over 1 million meals per month to customers across the country, is opening a new fulfillment center, the company's largest, in Jersey City, N.J. This new fulfillment center, which will begin shipping meals on Dec. 1, 2014, is 10 times larger than the previous fulfillment center.
"When we started Blue Apron just two years ago we wanted to disrupt the traditional grocery chain model and show consumers that there is a better way to cook with fresh, seasonal ingredients," said Matt Salzberg, founder and CEO, Blue Apron. "Our mission is to make incredible home cooking accessible, and we're proud to be doing that by delivering over one million meals every month to homes across the country."
In addition, Blue Apron announced the Blue Apron Market, a curated e-commerce store that will live on blueapron.com and will launch next week. The Market features kitchen tools and cookware hand-selected by the Blue Apron culinary team. "Our customers consistently ask us for our recommendations for kitchen equipment like the perfect chef's knife or non-stick pan. To meet these requests, we've created an online market with a curated assortment of our favorite kitchen essentials," said Salzberg. "We're especially excited about items that we've created specifically for our Blue Apron home chefs – like our exclusive chef's knife, developed in partnership with Korin, an expert in Japanese knives." The Blue Apron Market will feature products for sale to both new and existing customers, with free shipping on all purchases over $75.
Blue Apron makes incredible home cooking accessible by delivering original recipes and fresh ingredients to customers nationwide. By reinventing the grocery supply chain from the farm to the dinner table, Blue Apron sources seasonal ingredients that the company believes are fresher and more affordable than customers can get on their own at their local supermarket. For more information, visit: http://www.blueapron.com