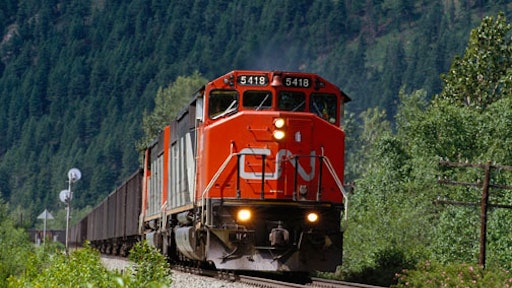 Six months after the most disruptive winter for North American supply chain interests in recent memory, the upcoming summer-fall period is shaping up as the intermodal peak season of shipper discontent, according to The Journal of Commerce. 
The makings are there for a perfect storm of rail delays in the summer-fall peak season, although analysts doubt shippers will see anything on the scale of the 2004 meltdown, when a surge in import volumes overran deployed capacity. Still, with ocean carrier slow-steaming, drayage truck shortages and potential labor actions, any intermodal delays will only increase the pressure on supply chains that already have little padding.
"What you have is a lack of surge capacity in the system and the railroads are running flat out," said Larry Gross, a senior consultant at research firm FTR Associates. "If there is a backlog, you can't run any harder than you are, and more volume just further chokes the system."
To read more, click HERE.