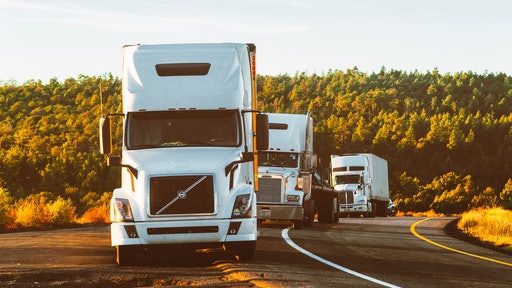 Pexels
Due to the onset of the Coronavirus disease (COVID-19), the rulebook for businesses, the logistics industry and the entire world has changed overnight. Corporate strategies, employee behaviors and workflow patterns have come to a screeching halt. Where video conferences and remote work are on the rise and business travel is nearly nonexistent, everyone must be willing to adapt.
For third-party logistics (3PL) companies, the pressure to deliver quickly and efficiently has never been higher. This new reality is prompting manufacturers and retailers of all sizes to revisit their supply chain solutions. 3PL service providers must take swift action to guarantee the highest level of service, cost-efficiency and quality control.
Throughout the pandemic, the logistics industry has learned a big lesson–regardless of your size, being ready for any crisis is key to long term success. Fast adaptation ensures stability and supports growth. With economic consequences felt around the world, companies recognize the importance of disaster preparedness and recovery plans. It's essential to focus on the present but to have any chance of staying ahead of the crisis you must be prepared to think ahead. But, where do you start?
Stabilize your business. Now more than ever, all companies should have a responsive, client-focused, operating model. Mobilize a cross-department task force to identify and respond to rapidly changing needs and implement a flexible work style with rapid internal and external communications. Constant communication and the ability to make swift changes will only make you stronger. Leverage remote work technologies to keep customers and employees connected regardless of stay-at-home orders. Operational changes during quarantine need to be fast and clear to create seamless transitions. This can include remote best practices, adopting video conferencing tools, and reducing business travel. Stabilization keeps employees, customers and the community safe, and will instill the highest level of confidence in your brand.
Make frontline employees and customers feel safe. If employees are happy, customers are happy. Taking the time to ensure your staff is educated on how you're keeping them safe can have a huge impact on company morale, employee retention, overall productivity, and customer satisfaction. Complying with federal and local guidelines is a must, which may require altering your attendance policies, work shift schedules and operational processes inside a warehouse facility. This also includes frequent sanitization of high-contact surfaces, contactless delivery and payment methods, appropriate handwashing protocols, social distancing policies and mandatory mask requirements. Contingency preparedness plans should be updated regularly to keep in-sync with the ever-evolving guidelines and mitigate future disruptions. While being prepared for scenarios like COVID-19 is a daunting task, having a nimble framework will pay off in the long run and provide a competitive edge as businesses retool for the future of the industry.
Think big, but stay agile. Agility must be a logistic leader's strongest skillset during COVID-19. Businesses suffered substantial losses during the pandemic as the global supply chain seemingly shut down overnight. Overseas manufacturers are still experiencing delays, and many popular products have fallen out of demand as consumer priorities shift. Businesses in every sector are reassessing each line item of their financial statements: margins, cash flow, and product sales. Find out what your customers want and deliver it fast. Lenient payment plans, new product releases, wholesaler partnerships and no-contact services are all great options. Today's businesses need to respond to shifts in the marketplace, while still meeting federal and state guidelines.
Embrace the new future. Leaders know that economic downturns generate new opportunities for innovation. Service costs drop, talented expertise becomes more readily available and capital outlays often decrease. 3PL leaders have a unique opportunity to reimagine the future of how they service their customers' supply chains. Remote teams, improved communication, and reimagined distribution networks are just some of the changes on the horizon. Business success means staying ahead of the curve–whether that curve heads in your direction or not. As supply chains evolve, determining customer demand requires attention and precision. Being prepared will minimize your losses and help you kick off your new business model.
Get ready to launch. While some companies are eager to embrace the new workplace and pave the way for innovation, restarting is easier said than done. Determining the new pathway to success may involve a complex, multi-tier product launch, a reorganization of business lines to streamline fulfillment workflow, or a laser focus on your core competencies. Regardless of the pathway you choose, reshaping your business to the "new normal" will support long term success. This may include setting up crisis-management departments or upgrading your customer service department's tools to meet the consumers' elevated demand for responsiveness. At the top, it will likely require improving the speed of decision-making and communication. And of course, all of these changes need to be implemented while ensuring you maintain positive cash flow for security during the uncertain times ahead. Pivoting and innovation is the name of the game. Rather than taking a wait-and-see approach, 3PL companies must deliver speed, service and precision to their customers.
To embrace the upside of this New Normal, businesses must address the short term and innovate for the long-term.