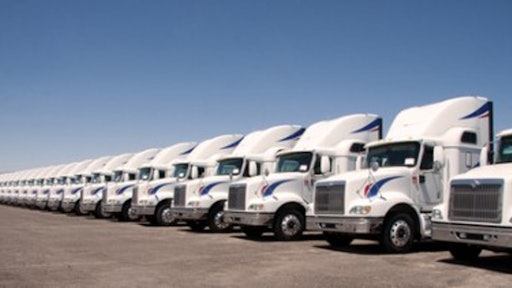 Getty Images
Food businesses are taxed with keeping up with the spike in demand and extreme fulfillment rates during the Coronavirus disease (COVID-19) outbreak. Many grocery stores limit product quantities because of consumer hoarding. Numerous manufacturers have stopped production because workers are sick or because of local restrictions. According to the Environmental Working Group, at least 60 food processing facilities outside the meatpacking industry have seen outbreaks of the Coronavirus, with more than 1,200 workers diagnosed with COVID-19.
Distributors can no longer keep 4-6 weeks of inventory on hand; instead, they can only hold days of stock and have increased the number of trucks needed to make deliveries. Many food businesses reach out to third-party logistics (3PL) providers and freight brokers to augment their fleets. But, with so many freight brokers and trucking businesses in the industry today, how do you decide which one to use?
Businesses that ship foods and beverages know that not just anybody can handle food shipments. It takes specialized handling, care and trucks to ship foods. Plus, the shipping of food is governed by the Food & Drug Administration's rule for the Sanitary Transportation of Human and Animal Food (STF) whose goal is "to prevent transportation practices that create food safety risks, such as failure to refrigerate food properly, inadequate cleaning of vehicles between loads and failure to protect food properly."
When choosing a third party to ship your food products, it takes more than just a company that has a refrigerated truck. It takes a trusted partner knowledgeable in food safety handling requirements and regulations to manage your food items the right way without damaging them. Equipment must be adequately maintained so that the truck can reach and maintain a specified temperature under normal operating conditions.
Trucks should be stored properly to avoid contamination or becoming infested with pests. This means that the trucks must be secured in a storage area that undergoes a monitored pest control program. Sanitation records should be kept on each vehicle. Non-asset third parties must capture this information from their carrier partners to ensure compliance.
3PL partners experienced in transporting food products understand how to maintain food safety through proper packaging, stowing, temperature management, handling and sanitation. Temperature readings should be taken frequently with the data transmitted to appropriate managers. Plans should be in place when temperatures are out of tolerance, such as quickly replacing the truck.
Shippers should select 3PLs that have a vast network of quality carriers. When seasonal foods need to be shipped via refrigerated trucks, the 3PL can contact this network and find the right carrier to protect shipments and transport them correctly.
Transporters of food items containing allergens (wheat, shellfish, dairy, etc.) should be made aware of the potential of cross-contamination, and special handling should be a significant focus. Carriers shipping mixed loads, LTL, or providing multi-stop services are more likely to co-mingle goods as they pick up loads. Specific handling of these types of loads needs to be clearly articulated and managed by 3PL partners to avoid cross-contamination.
When transporting bulk food, proper cleaning and sanitation of the trailers are also required. Carriers should be able to show their "wash tickets" as a record of proof of the latest cleaning. Some foods are subject to odor contamination, so air sanitation is a factor that should not be overlooked.
Technology for transportation excellence
3PLs that utilize a transportation management system (TMS) can improve cold chain shipments by selecting the right carrier, optimizing routes, consolidating loads, and more. 3PLs that offer digital freight matching, dynamic route optimization, and load stacking reduce overall miles and empty miles, resulting in improved efficiency and safety. By optimizing and reducing mileage when shipping food products, contamination of the shipments is less likely because the products will be delivered quickly to their destination. A TMS also provides real-time visibility into shipments so that you will know what is happening with your products at all times.
Specific to the cold chain, temperature tracking during transit helps keep food safer. Some 3PLs use real-time temperature control shipment tracking solutions that can be used to collect data of real-time transit information. This allows for full shipment temperature control and provides insights if any food safety risks arise during transit.
Electronic logging devices (ELD), used to help manage the Hours of Service regulations, can also relay how well the truck driver is performing. Did the driver make multiple hard stops? Did the driver go over the speed limit? Did the driver go where he/she was supposed to go? This feedback can be shared with the driver for performance evaluations.
Choose a 3PL that can provide staff and service around your needs. Because of COVID-19, many food producers have switched their focus from restaurants to grocery stores. This requires many changes in packaging, storage, shipping, scheduling, etc. – all to meet the change in demand. The 3PL you decide to partner with needs to have expertise in the cold supply chain – and the technology to back up its actions.