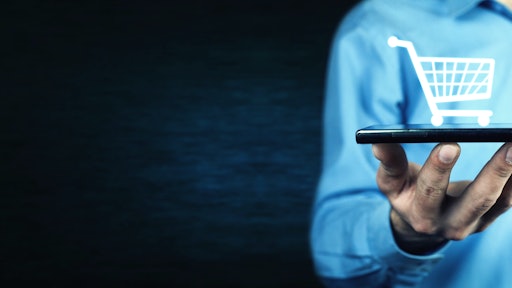 Getty Images
Consumer packaged goods (CPG) are facing a time of unprecedented challenge and opportunity as consumers are more likely to stay home and consume CPG foods, but also losing access to income. The status quo is gone on both the supply and demand side.
To address the shift, CPG brands will need to adapt their products and processes at every point in the supply chain. Three significant concerns stand out in how well companies will be able to respond. In these considerations, brands will see a more significant end-customer emphasis than expected. That shift is because of how dramatically consumer habits and abilities are changing.
Early in the COVID-19 response, disruption was due to supply issues. Now, understanding changing demand is paramount to having a supply chain flexible enough to weather what remains of the storm, plus come out on top when skies clear.
1. Economics and ethics may trump loyalty
As economies continue to tighten around the world, consumers are being forced into new value considerations. High unemployment, limited access to benefits and losses of other income sources are likely to push customers to seek out lower-priced brands in the CPG space. Individual staples may see increased demand, but also increased competition from a variety of other brands and food categories.
In many instances, brand loyalty will play a role in purchase decisions only as long as there is availability. Economic uncertainty, prior stockpiling and some supply chain disruptions can nullify many past benefits from repeat buyers.
In response, CPG will need to find ways to position products to attract old and new customers. One growing potential is being able to make a case for ethical consumption. Sustainability may soon play an outsized role in customer decisions. To be competitive, CPG will need to ensure that sustainable practices are in place throughout its supply chain.
Partners with sustainable practices are going to become more valuable during the rest of the COVID-19 response and afterward.
It is worth noting that some shoppers will remain protected against day-to-day economic concerns. Their spending shifts will likely be for CPG products that are generally available. If retailers are slow to restock, immediate demands — think meats and milk — can easily disregard product loyalty. Goods that aren't as immediate of a need may instead see a significant uptick in e-commerce fulfillment. That, too, requires a flexible supply chain.
2. Plan for the end of stockpiling
CPG and household supply chains struggled significantly under the COVID-19 transformation. Not only were consumers stockpiling goods, but there was a broad shift in the consumption and use of goods as people stopped going into offices. The struggles of paper products were among the clearest, but many sellers faced issues and took steps to shift both production and sales/distribution to meet this demand change.
These troubles were made more complex as consumers stockpiled goods. Demand became unpredictable and forecasts were tossed out. However, the spike in demand is something we've seen before. IRI says historical data shows a common wave:
Purchase spike as people stockpile
Sales declining in a small way as people prep for the next crisis.
A longer-term decline in sales
The larger decline comes from both people having a surplus and the potential for them to become bored of specific brands or staples. There's even a risk that products become directly associated with the emotional impact of the crisis. So, some of your biggest stockpilers may become non-buyers. CPG companies need to work to counter these associations and look for ways to tie their brand to any available positives. As people leave a stockpiling mentality, brands need to as well.
Use store and regional data to track buying habit changes. This can inform your supply chain efforts to how you stage and supply partners, or where you may need to decrease par levels for some stock. For staples, it might be time to proactively look upstream. Verify how much lead time manufacturing and other partners would need to change product labeling and branding as part of a post-COVID-19 messaging strategy.
3. Validate and diversify distribution
Waste is going to be a big concern for everyone in the food supply chain, from farmers and suppliers to retailers and consumers. Price sensitivity is likely to put a hyper-focus on waste. Every opportunity you have to reduce in your supply chain is a positive up your chain for farmers and can be used to promote your CPG brand.
Eliminating waste is also a significant concern right now in supply chains impacted by COVID-19. It's time to review your current partnerships and agreements to ensure everyone remains compliant. Discuss how your partners are impacted. Start with short-term questions:
● Are their USDA/FDA certified facilities facing employee shortfalls?
● Can they still meet certification requirements?
● Have illnesses stopped or changed operations?
● Are changes impacting their ability to fill orders?
● Are they having difficulty managing or moving stock?
What may be most difficult is adjusting partnership to meet long-term changes. Ask if your manufacturing partners have the ability to scale batches and product sizes up and down. See if fulfillment companies and distributors can meet demand shifts, whether that's at the retail level or fulfilling to individual consumers and small businesses.
If the export market is open to you now thanks to higher demand, can your current partners meet this?
Long-term planning is essential, but it will unfortunately not come with a long runway to prepare. So, one small thing CPG brands can do is increase the diversity in their distribution. Product hubs in multiple areas can speed how quickly goods reach customers and prevent the likelihood that your operations will grind to a halt if there is a new COVID-19 outbreak.
Much like early advice focused on securing new, regional sources for food and other raw materials, later-stage response should include diversity in how those items reach customers.
Start expanding data now
Guiding all of these supply chain decisions is data on partners, capabilities, and consumers. While many CPG and food brands look at their own customer information and regional trends, Covid-19 supply chains should expand to look at overseas sales data.
There's a strong potential for other markets to demonstrate where the U.S. is heading next. Many regions are seeing food purchases remain high as consumers are spending more time at home. Demand increases, such as U.S. meat export growth, can help us understand patterns. Reports on shopping behaviors, including 64% of European shoppers who are spending more online say they will do so after the pandemic, can highlight the need for new partnerships that impact manufacturing and fulfillment.
Previous demand forecasts have been thrown out the window because of the unexpected arrival of the pandemic. However, we're seeing how the world is responding as cases decline in some areas and people figure out the new normal. Monitor this closely and with partners to help prep your current COVID-19 supply chain to become a post-pandemic one.