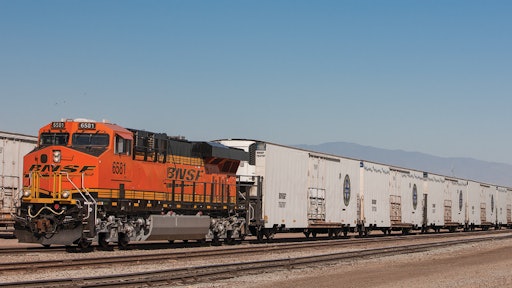 The last quarter of 2013 saw a flurry of activity in the rail sector, in particular, new services targeting food shippers.
Green Express (GX) started its rollout in November with two dedicated express trains per week moving refrigerated and dry goods between Florida's Port of Tampa and the Chicago/Kingsbury, Ind. area—a 56-hour one-way transit.
The new GX express service is operated by CSX Transportation.
"CSX is proud to support the trend toward more rail shipments of fresh produce by offering a creative and flexible pipeline from the farm to the table," noted Belinda Hess, director of marketing for Food & Consumer at CSX Transportation.