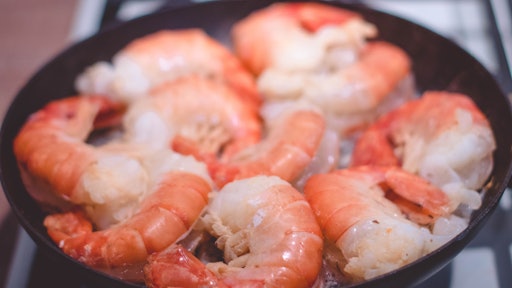 Pexels
Walmart is collaborating with IBM to track its shrimp supply chains using the company's coveted blockchain technology.
CoinTelegraph reports that Walmart will use the technology to track its Indian-sourced shrimp to select locations of Sam's Club retail stores in the United States. 
"As one of the most traded commodities in the world, seafood has a complex and wide-reaching supply chain, which makes testing and further developing technology-assisted traceability programs an important step. It is encouraging to see a retail leader like Walmart participate in seafood blockchain testing," President of the National Fisheries Institute John Connelly says in a statement.      
This is reportedly the first time that blockchain will be used to track shrimp exports from Indian farmers to an overseas retailer. 
Shrimp is India's largest agricultural export, and the U.S. represents the largest market, consuming 46% of India's shrimp exports, CoinTelegraph reports. 
The technology aims to help Indian shrimp farmers meet U.S. food standards and hopes to secure shrimp farming a long-term growth industry.