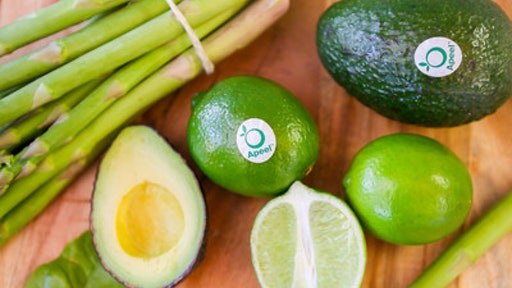 Kroger
Apeel Sciences announced $250 million in new financing led by GIC, bringing the company's valuation to over $1 billion. The new financing will enable the company to continue tackling the food waste problem on the global level. In 2020, Apeel is on track to save 20 million pieces of fruit from going to waste at retail stores, while also extending shelf life in the home.
Apeel is on a mission to combat food waste by using its plant-derived solution to add a little extra "peel" to the surface of fruits and vegetables, nearly doubling and tripling the shelf life of many produce types without the need for refrigeration.
"We are proud to team up with GIC to help create a better future with less waste," says James Rogers, founder and CEO of Apeel Sciences. "Food waste is an invisible tax imposed on everyone that participates in the food system. Eliminating global food waste can free up $2.6 trillion annually, allowing us to make the food ecosystem better for growers, distributors, retailers, consumers and our planet. Together, we're putting time back on the industry's side to help deal with the food waste crisis and the challenges it poses to food businesses."
Additional participating investors in the company's recent capital raise include Viking Global Investors, Upfront Ventures, Tao Capital Partners and Rock Creek Group.