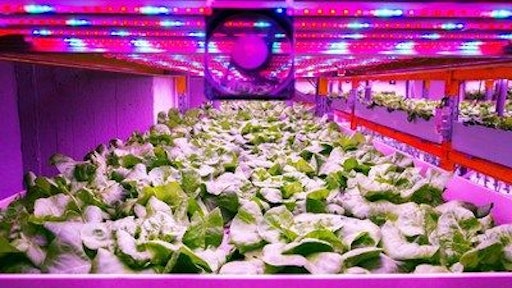 IDTechEx
A new report from IDTechEx, "Vertical Farming: 2020-2030," discusses the state of the vertical farming industry, the key technological enablers and the economics of the process compared with conventional agriculture.
Based on interviews with key stakeholders and extensive analysis, the report evaluates the current markets and forecasts the future of the global vertical farming industry.
Investors are responding enthusiastically to vertical farming, with the sector raising over $1 billion in funding since 2015. For instance, AeroFarms raised $100 million in 2019 to expand its aeroponic growing facilities, while Plenty raised $200 million in 2017 in a funding round led by SoftBank Vision Fund, along with backers, including Jeff Bezos and Alphabet chairman Eric Schmidt.
Across the Pacific, the vertical farming industry is already well-established. For instance, in Japan, there are over 200 vertical farms currently operating, with Spread Co. Ltd. producing 30,000 heads of lettuce every day in its highly automated Techno Farm Keihanna plant.
However, despite this optimistic picture, vertical farming still faces its fair share of challenges. The sector is littered with bankruptcies, as companies struggle with the power costs of maintaining a controlled environment 24/7 and the difficulties of coordinating the labor-intensive process of running a vertical farm. Vertical farm operators often end up facing a difficult decision between the high start-up costs of automated, high-tech facilities and the high operating costs of more manual facilities with less advanced climate controls.
Nevertheless, companies remain optimistic, with advances in lighting and automation technology helping to shape the future of indoor growing.