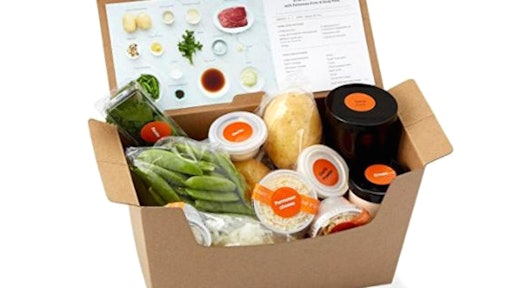 Walmart will start offering prepared meal kits for the first time. The move is hoping to help sell more food and steer customers away from restaurant chains.
Ten different meals ranging from $8 to $10 are currently available in 250 stores. Walmart plans on expanding the service to 2,000 locations by the end of the year. The grocer also plans on expanding on four $15 meal kit options that had been previously offered online.
Walmart is continuing to improve its grocery business, which is its biggest source of revenue. The company recently upgraded its beef to certified Angus and has started offering a sweeter cantaloupe that's available year round.
Walmart held off on selling prepared meals until they were able to find the right approach. The meals were developed internally within two months at the company's culinary innovation center and have a shelf life of three days.
The meal push may also get more use of its deli section. Currently, only 12 percent of shoppers utilize the deli department. 
To read the full original article, please click here.