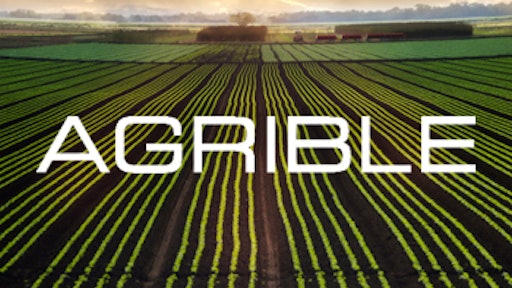 Bringing sustainability to scale and shaping the future of farming requires collaboration across the supply chain, starting with growers and their trusted partners. Growers rely heavily on their local retailer advisors for recommendations and services that will drive productivity, profitability and eco-efficiencies on the farm. Agrible's retailer services makes the collaboration easy and efficient by connecting the agricultural community through next-generation technology and real-time agronomy to help solve some of agriculture's biggest sustainability challenges.
"Addressing connectivity and interoperability challenges to improve access to agronomic data and real-time services for the broader ag industry is at the heart of Agrible's business," says Jeff Peters, Vice President of Sustainability at Agrible. "Retailers play a central role in supporting and advising key operational decisions for growers and the supply chain in their sustainability efforts."
By using the tools and services available on Agrible's platform where a grower knows their yields and nutrient requirements from planting to harvest, completing sustainability assessments and understanding a grower's agronomy is possible.