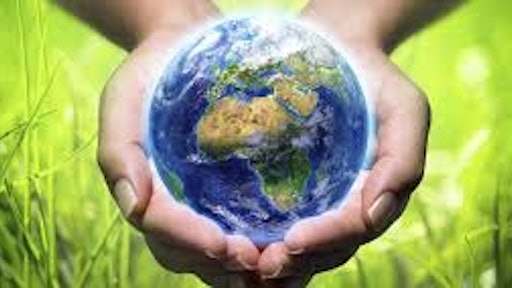 One in nine people on the planet lack enough food to eat, and population is expected to grow from 7.3 billion to 10 billion by 2050.
Experts are worried due to the risk of food security, urging for a transformative change.
While everyone from policymakers to farmers to consumers has a role to play in solving the food system's challenges, much of the responsibility has been directed towards the private sector.
One company that is aware of this is Cargill, headquartered in Minnesota. The global business spans across 70 countries and sectors range from trading, crop growing and providing energy.
Peter Van Deursen, chief executive officer of Cargill Asia Pacific, says that with its growing population, Asia "inevitably plays a strategic role" in Cargill's global mission to feed the world in a safe, responsible and sustainable way. Cargill recently opened its first poultry processing operations in Indonesia and the Philippines to meet the region's growing demand for protein-based foods
Cargill has also devoted much effort to tackling broader issues such as land use change, farmer livelihoods, climate change, and water resources.
One example of this is the company's commitment to a sustainable, traceable, and transparent palm oil supply chain, which is a key cause to deforestation in the area.
In 2014, Cargill pledged to build a traceable and transparent palm oil supply chain. This included a promise to not clear any land that was determined to have a high conservation value or is a carbon-rich forest landscape. By 2020, the company aims to have a 100 percent transparent, traceable and sustainable pal oil supply chain.
To boost global food security, Cargill works to support smallholder farmers, a crucial cog in most agricultural supply chains. Cargill offers training to farmers to help them increase productivity in a sustainable way. They also offer insurance for crop failures and a fixed, fair price so that farmers do not end up losing out if market prices are lower than expected.
Going forward, the firm aims to meet its sustainability targets, even as it expands its production of commodities such as poultry, cocoa and corn in the region.
"Change is constant at Cargill," Van Deursen says. "We remain committed to be at the forefront of innovation to help create healthy, nutritious and safe food that consumers want and need."
To read the full original article, please click here.