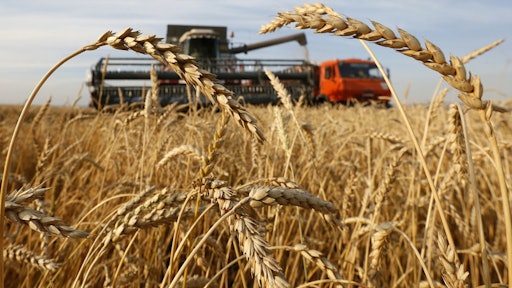 In the summer of 2010, Russia faced a severe drought, a heat wave and a series of catastrophic wildfires, destroying a third of the country's wheat harvest. Half a year later, the Arab Spring began.
The episode illustrated the fragile nature of the network the world uses to feed its approximately 7 billion people. Now a new report by Chatham House, a London-based think tank, details how climate change further threatens that network, as the type of extreme weather event that knocked out the Russian harvest becomes all the more common.
Global food security depends on trade in just four crops: maize, wheat, rice and soybeans. The first three account for 60 percent of the world's food energy intake. The fourth, soybeans, is the world's largest source of animal protein feed, making up 65 percent of global protein feed supply. Their production is concentrated in a handful of exporting countries, including the United States, Brazil and the Black Sea region, from which they are flowing at ever-greater volumes. Between 2000 and 2015, global food trade grew by 127 percent to 2.2 billion metric tons — and growth rates are projected to keep increasing.
To read the full original article, please click here.