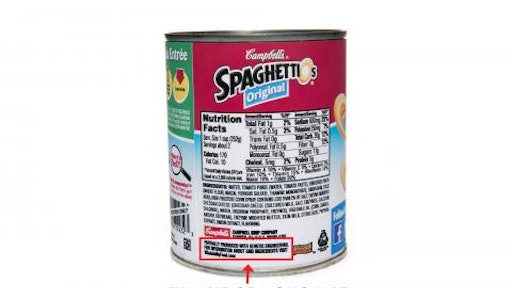 With time running out, some of the food industry's bigger players, including Mars candy company, Golden Valley-based General Mills and Campbell's Soup, already have repackaged products to comply with a Vermont law and will distribute those products nationwide, according to The Star Tribune in Minneapolis, Minn. Behind the scenes, experts say, other companies have invested in new packaging.
In the next two weeks, the U.S. Senate could reach a national compromise on GMO labeling or a federal appeals court could overturn a lower-court decision that denied a request by the food industry to put the Vermont law on temporary hold.
But an outright national ban for on-package GMO labels could still be off the table.
"A final bill must include more transparency and a national uniform standard that works for consumers to avoid subjecting our entire food supply to a patchwork of state laws," Sen. Amy Klobuchar of Minnesota said in an e-mail to the Star Tribune.
Scott Faber, who leads the Environmental Working Group's labeling lobby, said "the pressure is off because many companies have already made packaging changes." Any deal that takes place now has to include mandatory national on-package GMO labels, Faber said.
However, a spokeswoman for the food industry's Coalition for Safe Affordable Food called a national standard that includes mandatory on-package disclosure of GMOs "no deal."
To read more, click here.
Editor's Insight: The food industry should be leading the effort for uniform GMO labeling. As U.S. Agriculture Secretary Tom Vilsack noted in late May, not having standard labeling will confuse the consumer.
In addition, the food industry will incur higher costs trying to comply with a patchwork of voluntary labeling programs.
Food companies cannot ignore consumer concerns about the safety of GMOs, despite the fact that the National Academies of Science, Engineering and Medicine has reported that there is no evidence that genetically modified crops have caused any harmful health effects to humans. Consumers want more information about food ingredients. 6-13-16 By Elliot Maras