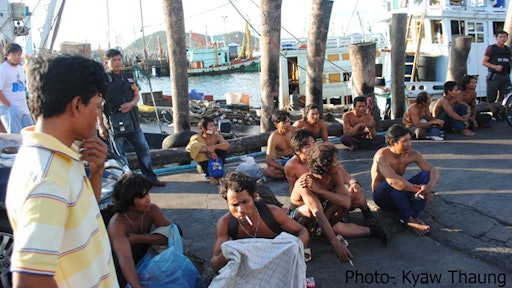 Four consumers have charged Nestle SA with using fish from a Thai supplier that uses slave labor in its Fancy Feast catfood, according to Bloomberg.
The complaint against the Swiss food giant follows one last week accusing Costco Wholesale Corp. of selling farmed shrimp from Thailand, where slave labor and human trafficking in the fishing industry are allegedly widespread.
The four consumers who filed the Nestle case in Los Angeles federal court seek to represent all California buyers of Fancy Feast who wouldn't have bought the product had they known that the fish was allegedly harvested using forced labor.
"By hiding this from public view, Nestle has effectively tricked millions of consumers into supporting and encouraging slave labor on floating prisons," Steve Berman, a lawyer for the plaintiffs, said in a statement.
"It's a fact that the thousands of purchasers of its top-selling pet food products would not have bought this brand had they known the truth -– that hundreds of individuals are enslaved, beaten or even murdered in the production of its pet food."
Nestle said in an e-mailed statement that forced labor "has no place in our supply chain."
For more, click here.