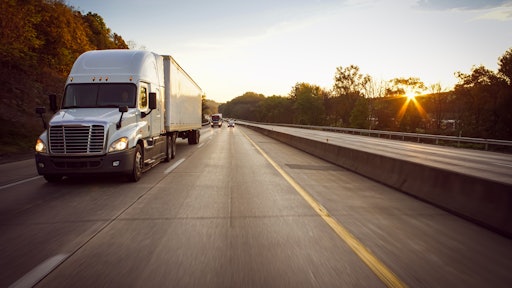 5m3photos - stock.adobe.com
The Trailer Auxiliary Generator (T.A.G.) system developed by Green Road Energy was designed to provide a true charging platform for any auxiliary power need on semi-trailers.
The T.A.G. system provides a charging source to batteries for lift gates, motorized pallet movers, lights, pumps, etc., and can be installed under the trailer, making the entire process of battery charging self-contained to the trailer.
From Green Road Energy:
The T.A.G. system is set up to provide a charge for a 12-volt battery bank, at up to a 50 amp input.

The T.A.G. system is designed as a horizontal-axis wind turbine, allowing for the wind that is developed as the truck and trailer are moving to be captured by the high-solidity blade that spins the generator.

Delving deeper, every one hour that the T.A.G. system runs saves about half-pound of diesel fuel, equating to an annual savings of $605.28 in fuel.