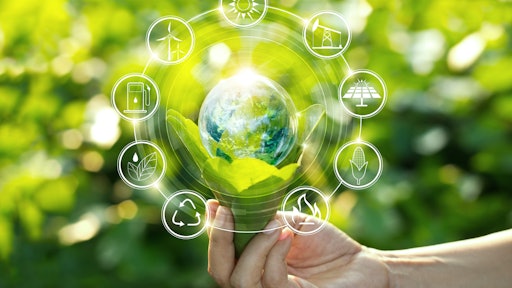 ipopba - stock.adobe.com
Medium- and heavy-duty electric trucks were once limited to California ports, but are now rapidly being deployed on a pilot basis by cold food processors as well. In California's Central Valley, diesel-powered yard hostlers are giving way to electric successors. The sudden surge in electric truck projects is being driven by a mix of environmental regulations, corporate sustainability goals and generous state incentives.
These early pilot projects are of special interest because all California businesses will be impacted by changing regulations and business conditions, and these initiatives are crucial for establishing real-world cost and performance baselines.
Understanding incentive programs
Successful zero-emission truck projects begin with a grant and incentive plan as a part of the business case. In the Central Valley, the landscape for incentive programs is complicated by the variety of funding choices available.
For example, fleets can seek funding from the U.S. Environmental Protection Agency, state agencies like the Air Resources Board and Energy Commission and regional governments such as the San Joaquin Valley Air Pollution Control District. Depending on the funding program, fleets may be eligible for six-figure grants per truck. The San Joaquin Valley Air Pollution Control District, for example, will fund up to $200,000 per electric truck.
First steps
Zero-emission projects are beneficial, but complex. It is important to consider all the factors that go into successfully implementing a new technology within an organization. Best practices include developing a strong business case that leverages grant funding, following a change management process and identifying technical questions (i.e., charging station management and truck specifications). Above all else is the need to have trusted project partners.
Manufacturers can be excellent, collaborative partners. In follow-up interviews, fleet managers commonly credit at least part of their successes to the working relationships they had with the vehicle manufacturer. They also stress it is important that fleets do their research before making a purchase decision.
Some regions also have publicly funded technical assistance programs available to fleet operators. These services typically provide third-party validation of performance and return on investment claims. They are also good resources for help in understanding equipment options or best practices. Nationally, there is the Department of Energy's Clean Cities program. Fleets in the California Central Valley also have the California Energy Commission's Valley Fleet Support, which is focused on medium- and heavy-duty applications.