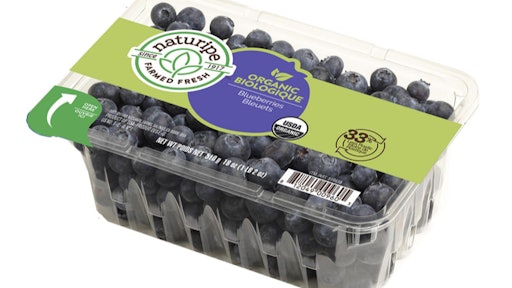 JBT Corp.
The Coronavirus disease (COVID-19) pandemic has had a huge impact across most industries worldwide, and the food sector has not been immune to its consequences. In particular, for foodservice operators and the restaurants, cafes and bars they supply, the spread of the Coronavirus has been quite challenging. Despite this – and although it is clear there will be important changes to the ways we live and work – there are reasons to be optimistic about the future of the food industry. While impossible to say that it is 100% recession-proof, it is a critical, essential industry for everyone. But, at the same time, the industry will change and evolve.
In the short-to-medium term, the pandemic will bring about significant changes to the food processing industry, the supply chain and consumption. On the consumer side, the trend toward cooking and eating at home will stay for the foreseeable future, along with consumer trends toward healthy food options. Health and nutrition will continue to grow in importance and will influence the decisions consumers make in choosing food and beverage products. On the retail front I also expect to see changes in packaging formats from larger bulk sizes to smaller packs.
Across the food supply chain, the industry will likely see significant changes to the IT, sanitation and automation infrastructures with the goal of creating greater efficiencies and improvements in hygiene and food safety. Uncertainty over short- and long-term sustainability issues is likely to lead to more replacement investment, and this will take on the form of additional capital spend on new factories. Achieving efficiency is not just a question of generating more savings, it also has to do with finding the right balance of people and skills. If this was difficult before, it will become even more of a challenge as the levels of contagion in many food processing facilities are potentially very high.
And, of course, food safety will be of fundamental importance. There will be an even greater focus on traceability, while cleaning systems and hygiene will be critical.
To reduce the amount of human contact with food products there are going to be more individual packages and a large-scale shift from bulk packaging to grab-and-go.
Sustainability
Related to all the above is the topic of sustainability. It's likely the industry will see further movement toward improving energy-efficient technologies and decreasing water consumption in food processing, supporting more sustainable packaging alternatives, as well as developing more sustainable detergent and cleaning solutions for end-products and equipment.
Additionally, plant-based drinks and foods will continue to increase in market share, thanks to their perceived health and sustainability benefits. There will also be more smaller processing and packaging facilities focused on maximizing flexibility, lowering throughput and distributing local products within a particular region.
In summary, though the world has been rocked by the pandemic, people still need to eat. The food industry in general is well positioned to withstand the challenges faced with and will continue to "weather the storm."