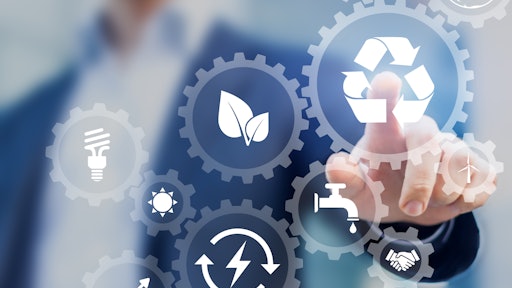 Getty Images
A consumer research study presented by FMCG Gurus, UK, shows that almost two-thirds of consumers indicate they are concerned about the state of the environment, an attitude that leads to significant purchasing changes, shapes market trends and calls for favorite brands to improve their ecological footprint or institute radical changes in purchasing habits.
This study also shows that consumers are more invested in openness and transparency from brands than ever before. More than two-thirds of consumers research the environmental pledges made by brands or manufacturers, and three-quarters say that they would possibly or definitely like brands and retailers to provide more information about their environmental pledges.
Increased self-reflection is important for companies, right down to the early stages of a production chain—it could be disastrous for a brand to make ecological pledges, only for consumer research to expose shortfalls from early in the production process due to a lack of oversight in sourcing.
Technologies like blockchain or the introduction of QR codes or augmented reality elements help companies track their processes and ensure consumers of their reliability, improving consumer trust and helping people make the best possible decisions.
Consumer insights also show that many have very little faith in companies, with 45% saying that they have become less trusting of companies compared to only 24% who have become more so, citing reasons like personal research, disbelief that companies have the best interests of the environment at heart or high-profile stories about brands being misleading about environmental claims.
Research also shows that 30% of respondents have changed their diet in the last two years in order to lead a more environmentally friendly lifestyle, with almost half of those having reduced or eliminated dairy consumption. Even though motivation is high in many cases, following these diets is not without hurdles—58% of all consumers say that they struggle to give up meat, reflecting its position as an integral part of the American diet. Despite this, 36% of those who had made diet changes suggested that they had switched to a vegan or vegetarian diet, suggesting the beginnings of a larger backlash against meat consumption.
As opinions continue to shift on the topic of the environment and climate change, consumer research reflects the continuing market trend toward sustainable and ecologically friendly options. These consumer insights can assist companies in preparing to meet this demand for better practices and better organizing the response to environmental transparency.