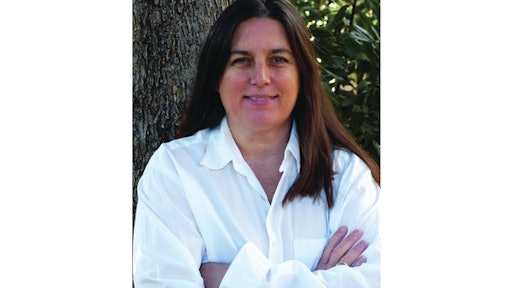 Five years ago, while writing for another B2B trade journal, I wrote a cover story on sustainable supply chains. At the time, the transportation and logistics industry was just starting to explore the issue: defining what sustainability meant; how it would potentially impact an organization's operations; what customers and clients were looking for; and what was 'real' and what was 'greenwashed.'"
I remember there being a fair amount of interest and even excitement from the companies that I was talking with at the time, and most considered the movement a positive step in the right direction. And, despite the costs that were associated with many aspects of adopting more sustainable practices, particularly at the start, the majority of them understood, and were committed to, making the necessary investments.
Then, the bottom dropped out (read that to mean the global economic downturn started to materialize). I was pretty sure that anything remotely green was going to wither and die. Companies were hanging on for dear life; forget sustainability.
Thankfully, my fears were largely unfounded.
For one, early adopters figured out pretty quickly that "green is lean." And as more companies have come to realize, sustainability unleashes a multitude of efficiencies throughout an organization, from energy and fuel use to many other resources, both internally and externally, that are required to keep a company running. Even conservative-minded companies recognized that a lot of this just made good business sense—it wasn't just a bunch of feel-good propositions.
Fast forward to 2012. Suffice it to say that sustainability has now become a core value for many companies throughout the world representing a host of industries.
A recent survey by cloud computing firm Rackspace Hosting found that when it comes to influencing purchasing decisions, 72 percent of the U.S. respondents said they believe sustainability is important in selecting a service provider as well as influencing a purchasing decision. Overseas, 91 percent build sustainability into their purchasing decisions on either a periodic or standard basis, suggesting that foreign countries seem to put a greater emphasis on weighting sustainability as part of purchasing decisions.
"Looking at this year's results, we are seeing a clear correlation between service provider selection including a sustainability factor and the weight sustainability has in the purchasing decision," notes Melissa Gray, Rackspace director of sustainability. "We see sustainability expanding from a 'nice to have' to a 'need to have,' as companies understand that selecting solid partners as part of their supply chain translates into lower risk, more efficiency and more reward."
Ms. Gray's quote stood out for me, i.e. sustainability has evolved from something that's "nice to have" to one that companies "need to have."
Of course, sustainability is central to the companies that we're profiling in this issue's "Top Green Providers for 2012." Likewise, our cover story on ES3 and SSI Schaefer shows how sustainability results from collaboration among supply chain partners.
Putting this issue together has been truly inspiring and exciting.
Enjoy the read.